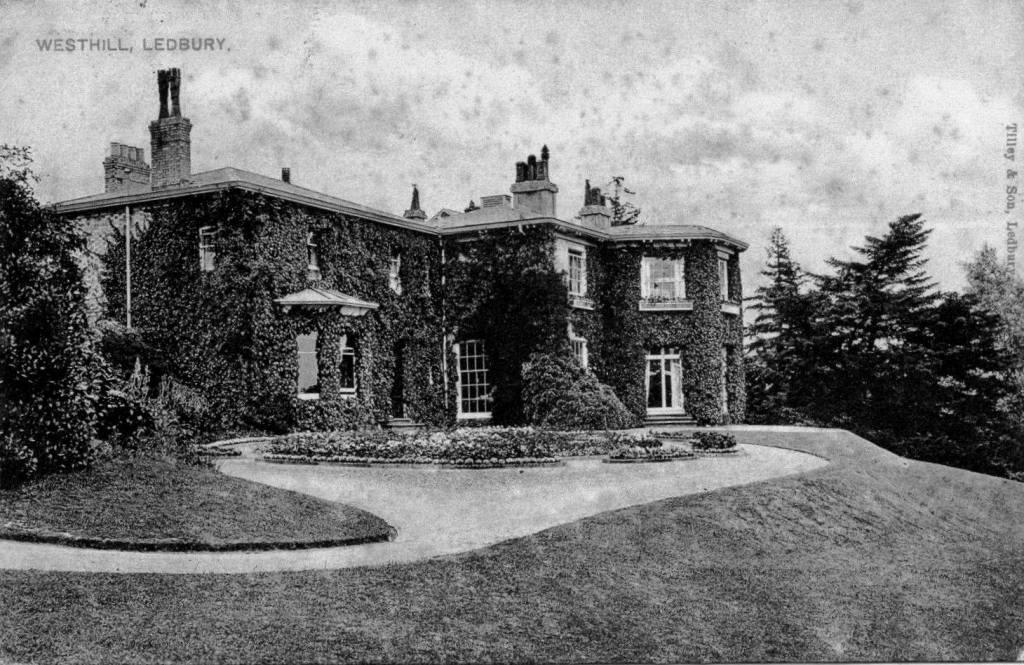 Major Charles Andrew Hamilton PALAIRET Bn 28 Jan 1877 in Berkeley, Gloucester, son of Charles Harvey PALAIRET J. P. and Emily (Henry) PALAIRET. Husband of Mabel Lillian Jean CALVERT. 1898 2nd Lt, 1899 Lt, 1903 Captain. Went On To Become A Major With The Royal Fusiliers, Serving In South Africa 1901-02, Tibet 1903-04. Died 13 Mar 1941 at Westhill, Ledbury.
1887 - Queen's Jubilee.
The arrangements for the Queen's Jubilee were successfully carried out by Mr Luke TILLEY, chiefly due to his indefatigable efforts in conjunction with Major PALAIRET, both working together as joint secretaries. The programme then arranged included a dinner to adults in the streets, sports, amusements, tea, and medals to the children on the first day, and a railway picnic to Tintern Abbey the second day. A gold medal bearing the imprint of the Market House presented to Queen Victoria by the town, was designed and executed by Mr. TILLEY.
A Retrospect

1896

February 12 The Royal Hall, Ledbury, was opened the occasion being the Fire Brigade annual supper, Major PALAIRET presiding. All the speeches were in commendatory terms of Mr. E. H. HOPKINS for his public-spiritedness in supplying a long felt want in the town.

1898

May 31 At the end of the month the Tewkesbury Troop of the Royal Gloucestershire Hussars, on account of the enforced retirement of Major PALAIRET, joined the Gloucester Troop.

1902

September 18 Return of Lieut. C. A. H. PALAIRET from the war; escorted by the Royal Gloucestershire Hussars to Westhill.

---
Related Links
Westhill ( Residence )
1887 Golden Jubilee Celebrations ( Organiser )
---

Sources
1897 - 1980 A Retrospect Tilleys Almanacks - Herefordshire History
Photographs are credited to the owners where possible
Edited Comments in italics are from the Old Ledbury Facebook Group
Cuttings from Old Ledbury Reporter Newspapers