Late 1950s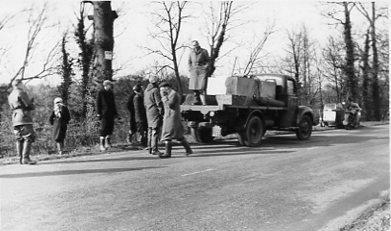 Putting fish in the brook
Learned to fish in the brook, thats why they restocked it every week i wish, mainly eels and colds i caught and still was sent walking over a mile to school in all weathers too, now children moan about 3 or 400meters in drizzle !! Hard times or is it too easy now...
...
Stocking the brook - Late 50s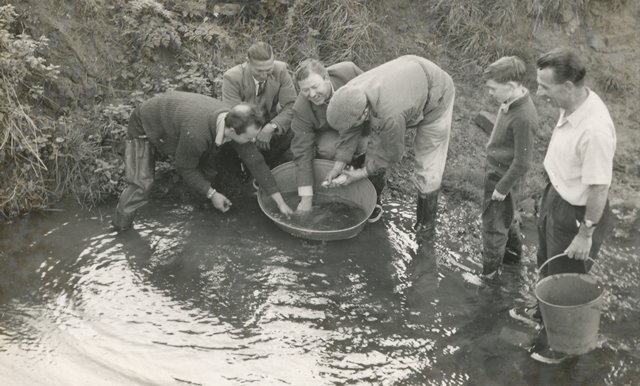 Mike PAUL, Lindsey GOUGH, Owen CLARK, John GOUGH, David GOUGH, Charlie SMITH
Is the brook still there ? Or has it been built on ?...BH
Brook still here, been re-routed slightly a few years back and now referred to as the River Leadon! Often wondered when it ceased being The Brook!...CP
That tin bath would be worth a bit now - and the metal bucket. I used to hunt around for bucket handles for my father in law. He was a bricklayer and used them for jointing!...CE
Prior to the sewage Works being built,the Brook did have a well known Prefix!!...RB
...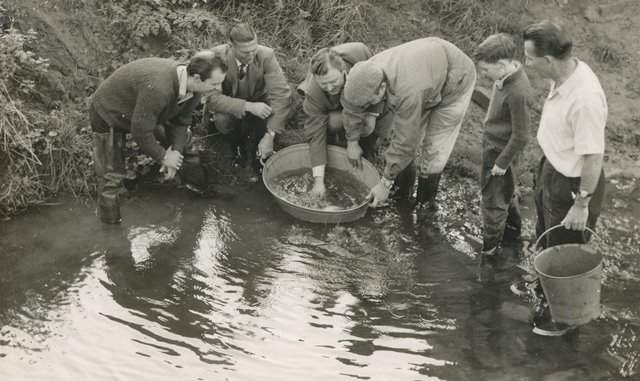 ...
...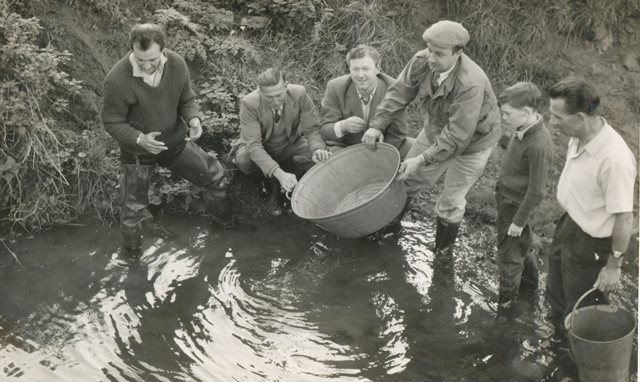 ...
...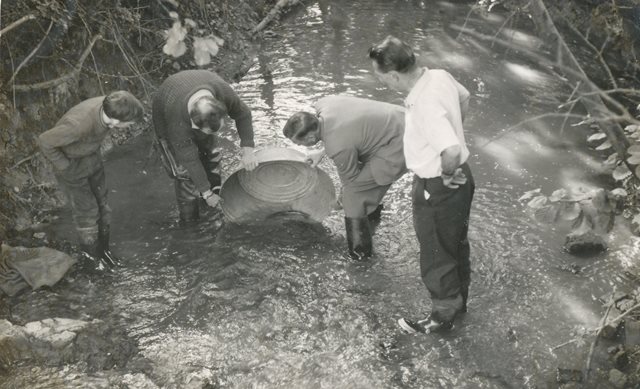 ...
---
Sandy Bay
As it looks early this morning. Loads of us spent many a happy hour down here in the summer holidays. The old concrete bridge has been replaced with a wooden one with sides "elf & safety" i expect lol. Plus the "beach" now has a few trees growing through it. Although the brook was diverted for the by-pass years ago there was quite a flow of water running through today. This morning it looked a bit more like the old days because usually now it's bone dry. Photos taken 26th January 2013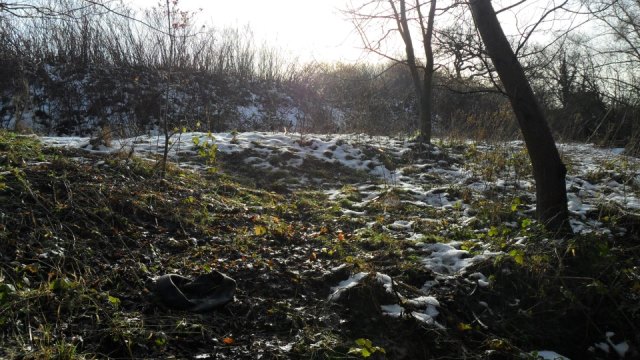 Loved sandy bay Chris. We used to go fishing there when we were kids with a jam jar on a piece of string catching catfish. We used to take them home and get sent back promptly to tip them back in...DE
Great wasn't it Dee. You thought you were miles away when you went down there. Great times...CP
We used to go fishing for Bullyheads thats what we called them lol...CP
Fond memories, used to try and catch tadpoles as well !!!!...JM
Sandy Bay is behind Amcor to get to it now you can go down the footpath by the side of Newbury coaches or over the bridge off the by-pass. It is on the original route of the Brook and was made "redundant" when they diverted the brook during the building of the by-pass . It originally was a nice gentle sloping bay down to the water great for fishing/paddling back in the day...CP
...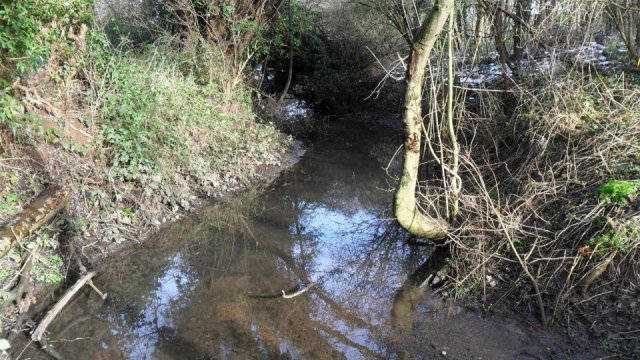 ...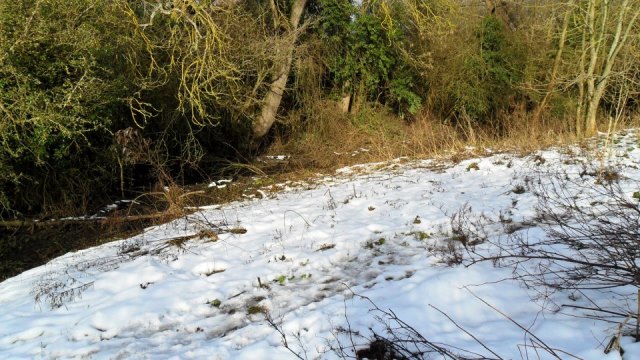 ...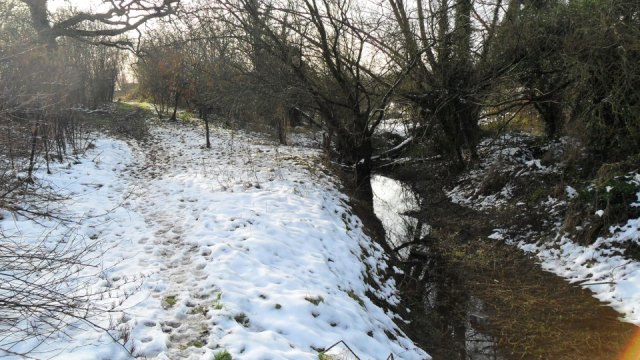 ...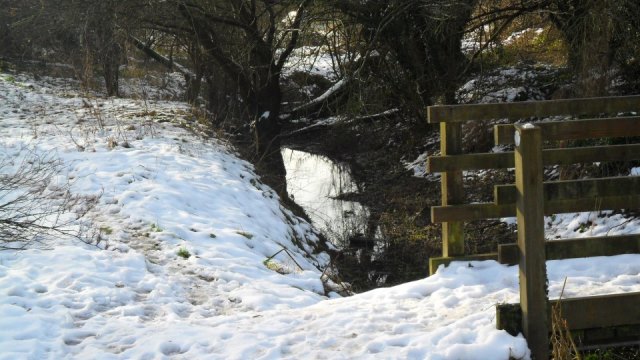 ...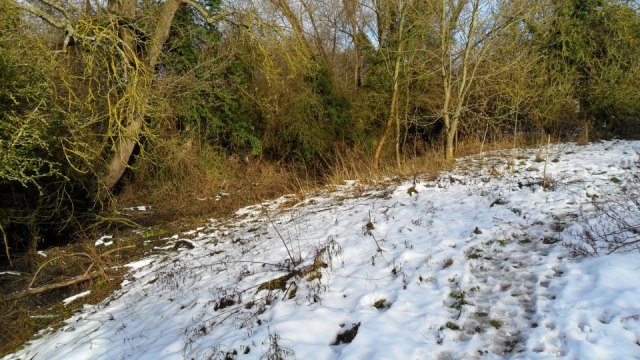 ...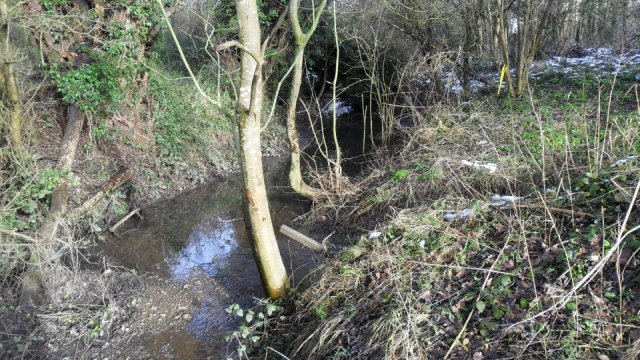 ...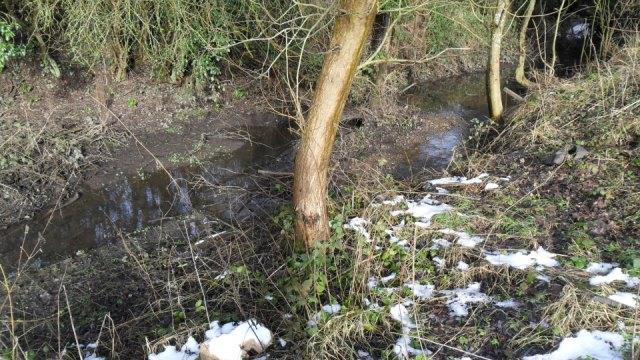 ...
---
Sources
Photographs are credited to the owners
Comments are from members of the Old Ledbury Facebook Group
Cuttings from Ledbury Reporter newspapers