The Seven Stars Inn
1831
William BARRETT - Landlord
1897
Mrs Elizabeth ROBERTS - Landlady
1916
H TARBARTH - Landlord
1937
George Harry LEWIS - Landlord
1958
H LEWIS - Landlord
Date Unknown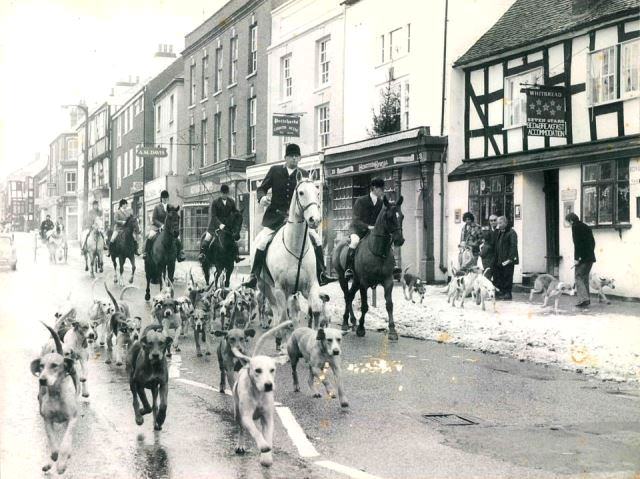 Ledbury Hunt passing the Seven Stars Inn
...
Date Unknown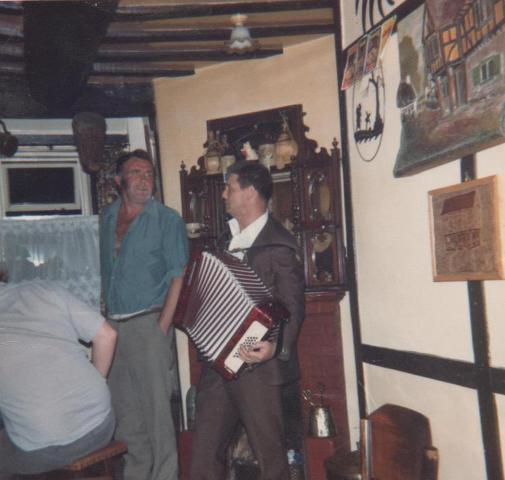 Entertaining - Big Bill BRYAN and Fred ELLIS
Good old times in the Stars. I have three stools from there, like the one the chaps sat on in pic. Might be the only originals left since the fire destroyed the pub xx...PP
I use to have the records from the juke box when the land lord was selling them I still got some...DW
Brings back memories xx...RS
Pauline ive got a set of solid brass keyrings from pre fire 7 stars do you or Wendy remember them xx...AM
Good old days we had some lovely sing songs with Fred and Bill xx...AM
Bill lived down Falcon Lane didnt he...LJ
Aw Big Bill and your dad lovely photo xx...PS
...
Date Unknown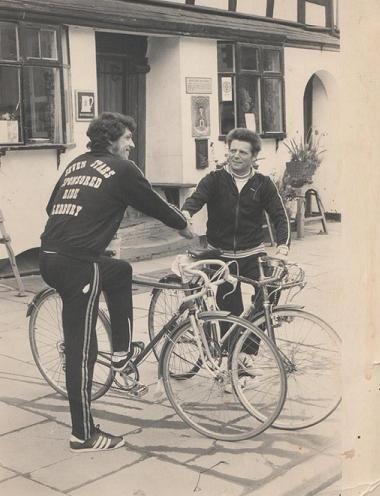 Ken LANCETT and Fred ELLIS cycled from Seven Stars to Exmouth for Barrs Court School Charity
Two of the best, love em xxxx...PP
Lovely Fred bless him god rest his soul x...JS
Didn't he do Lands End to John O Groats...JS
Dear Fred how he used to make us laugh singing the laughing policeman while playing the accorddian...AM
...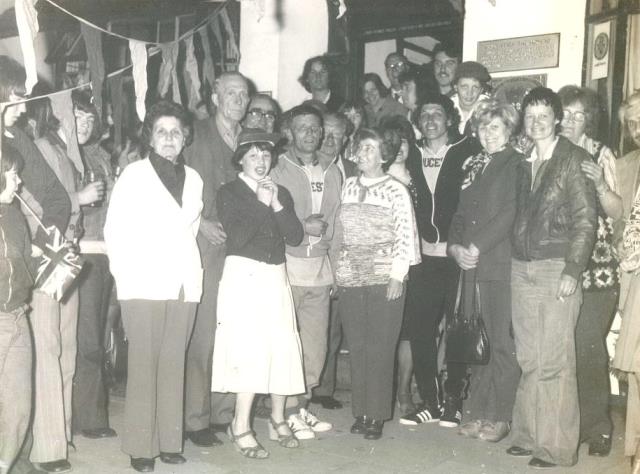 Ken LANCETT and Fred ELLIS return from their Charity bike ride to Exmouth met by friends and family outside the Seven Stars
Some names for the photo - Rene and Ray... Lee VINE, Jason VINE, Gary SMITH, Steve ELLIS...
...
1975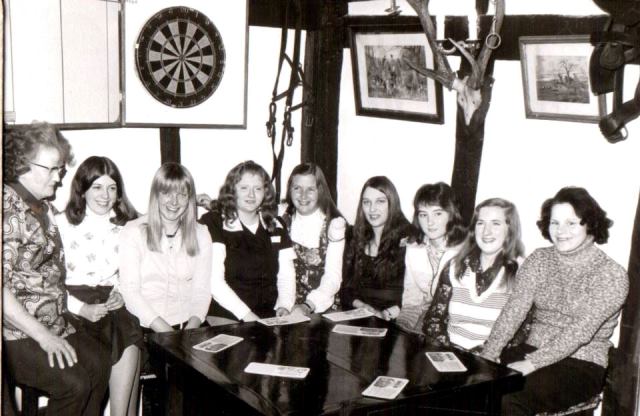 Only ladies darts team in the league, Ledbury Superstars
Eileen PHILLIPS, Sue ROBINSON, Ann MARSH ( Cobb ), Carol BAKER ( Spud ), Yvonne WHITE ( Meredith ), Wendy PHILLIPS ( Ellis ), Pat STEPHENS, Ann MERREDY, Doreen SELWYN.
...
Date Unknown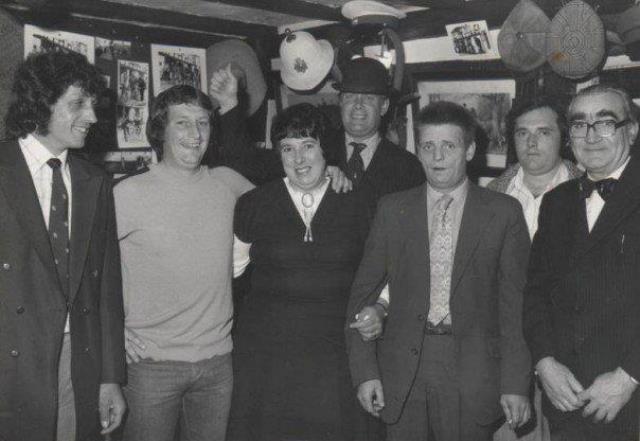 Presentation evening - Ken LANCETT, Sticky DAVIS, Josie LOCKE, Mr WHITBREAD, Fred ELLIS, Carter, Jinks PHILLIPS
Ken, Fred, Sticky and Carter did a charity bike ride from the Seven Stars to Edinburgh and raised money for Barrs Court School in Hereford.
Ahhh!!!! it's so lovely to see a photo of Josie she was such a great friend miss her wicked sence of humour lol xxx...HS
She was like my second Mum, I loved her to bits and miss her every day x...SJ
The Seven Stars was never the same after Jinks and Eileen left....JK
I tried my first pint at the stars I was 18 months old!...KD
Josie was part of the hard working team at the stars she was Josie BROOKES sadley missed by a lot...AM
Good old times...PP
Josie was such a good friend always there for you in good times and bad. Don't know how I would have coped without her. Still miss her!!...LL
She was friend to so many, Josie was also my godmother and for years she told me I was to marry her son Kevin so she could be my mother in law!...DL
...
1981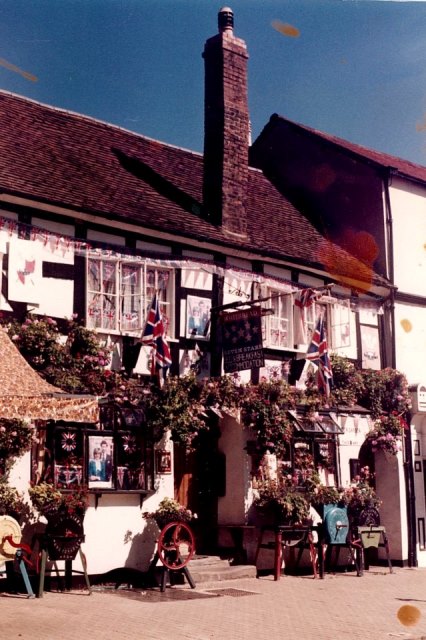 ...
1986
A report of a very strong smell of gas was reported at the Seven Stars.
On arrival of the Fire Brigade, it was detected that the source of the smell was traced to a jar of pickled onions belonging to the landlady - Eileen PHILLIPS. ...
Source
1831 Pigot and Co. Directory of Herefordshire
1897 Herefordshire Directory
1902 Jakeman and Carver's Directory and Gazatteer of Herefordshire
1916 Tilley's Almanack
1937 Kellys Directory
1958 Tilley's Almanack
1986 Tilley's Almanack
Photographs are credited to the owners
Comments are from members of the Old Ledbury Facebook Group
Cuttings from Ledbury Reporter newspapers