A Retrospect

1902

April 9 Hill and Vale Lawn Tennis Club Ball at the Royal Hall.

1971 - Opening of the Tennis Club by Peter HARLING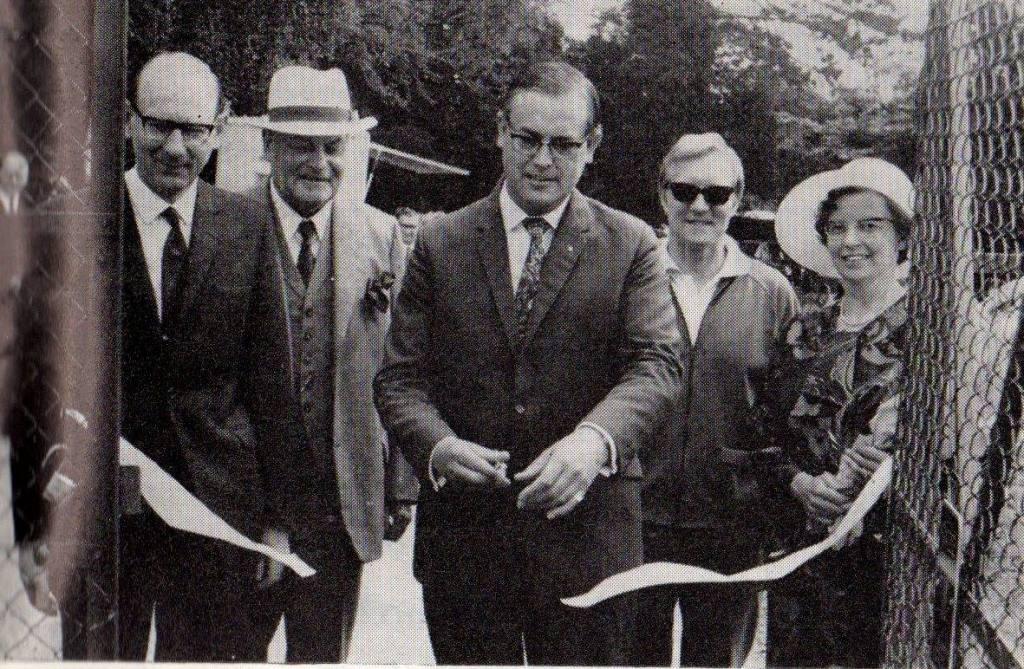 ( Hereford County Life Maazine )
( 2016)
Brian Haines - State opening of the tennis club by Peter Harling. Clive Hitchens to his right.

Barbara Ainge - Do you remember raising money for this new club Margaret Brooke? Can't remember playing there though!

Margaret Brooke - I can remember a sponsored walk. I think it was about 10 miles from the old tennis club to Much Marcle and back. The tennis club also held a fete in the Priory garden, and we took it in turns to lie in a hammock over a pool of water and people had to throw something to release the hammock so we fell in the water. If I remember correctly, we both wore bikinis. Certainly would not want to do that now. Happy days.

Barbara Ainge - Yes Marg I remember the hammock and the bikinis! Also the sponsored walk. As you say...those were the days!!!

Anne Elizabeth Stevenson - Thank you for this photo I don't think we have one. So nice to see them thats where they met

Elizabeth Brace - Happy memories here Gill Redgrove

Gill Redgrove - Is this our tennis club, Liz? Can't tell from photo. From your comment, I think it must be. I loved that place. Such fun!

Elizabeth Brace - I think it may be The one at Parkway. Because we played at the one Down Woodleigh Road back in the late 50s - early 60s. Oh boy we did have fun. Dad had his allotment right by the courts.

Elizabeth Brace - I think Peter and Sue look older than when they played with us. Lovely couple and can never forget his laugh.