Newspaper Cuttings have been taken from old Ledbury Reporter newspapers, adverts from Tilleys Almanac 1958, photos are credited to the owners and comments are from members of old ledbury group on Facebook
Baptist Chapel - The Homend
Follow this link to view newspaper reports on the Chapel during the war World War One 1914 - 1919


---
1916 - Rev A Oliver SHAW, ( Minister ), H WARRELL ( Attendant )
1958 - Rev H RODERICK, ( Minister )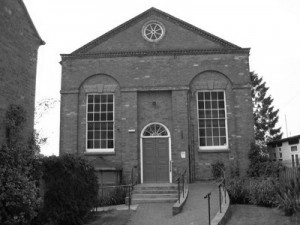 Fairs and Bazaars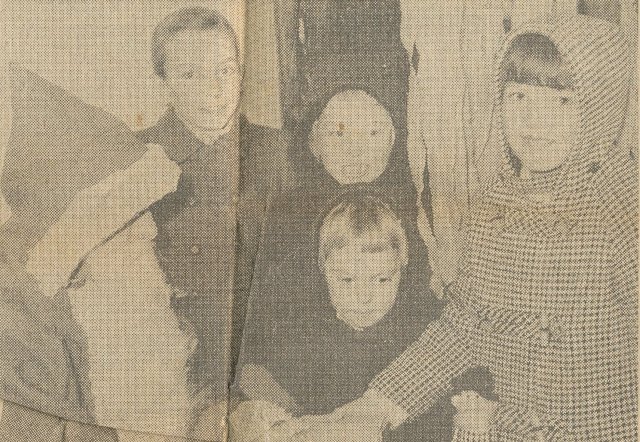 1969 - An extra birthday present for Sheena GARDINER ( right) of Margaret Road, Ledbury. Sheena who was nine years old on Saturday , went along to Ledbury Baptist Church bazaar and met Father Christmas in his grotto, where he handed the present to her.
Cutting Hereford Times Newspaper - Nell and Sheena GARDINER Collection SGH1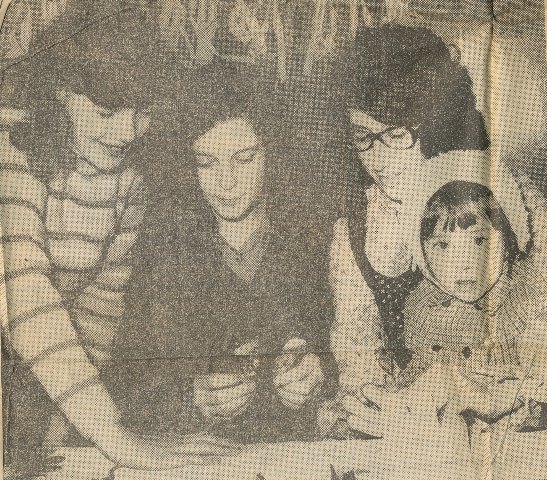 1973 - In charge of the toys' stall at Ledbury Baptist Sunday School Fair were from the left Sheena GARDINER, Jean HODGETTS and Christine SMITH. Taking a keen interest in some of the goods on display is little Caroline SMITH
Cutting Ledbury Reporter Newspaper 20 December - Nell and Sheena GARDINER Collection SGH2
Warriors Club
Held on Friday evenings in the basement at the church - Leaders Christine 'Fred' SMITH and Jackie BURSNALL
W.E.C Warrior and Teen Camp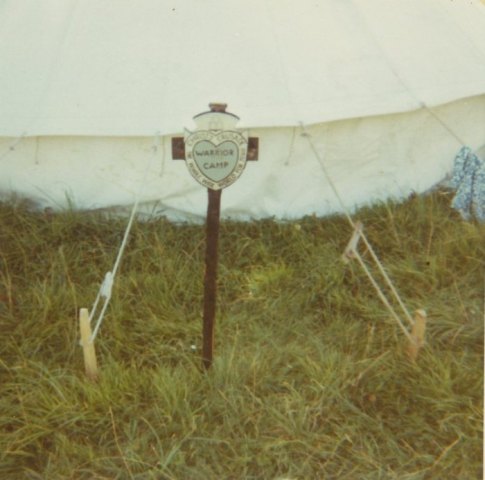 The Shield
1969 Warrior Camp, Cameus Bay, Anglesey - ( 7 photos )
View ...
1970 Warrior Camp, Benbridge, Isle of Wight - ( 6 photos )
View ...
1977 Teen Camp, Darley Dale, Yorkshire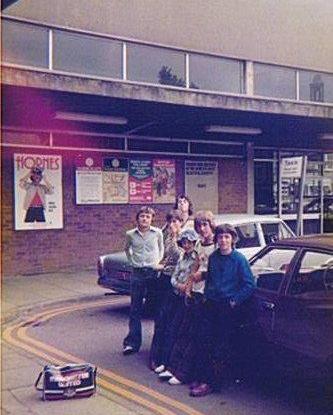 Outside Harrogate train station
Kevin WILLIAMS, Stu DAVIES, Helen ROBERTS, Andy GEORGE, John BAKER and one other
Photo John BAKER