Scouts
Ledbury Guardian Newspaper 15 08 1914
CORRESPONDENCE - BOY SCOUTS
Sir, - May I ask for the publication in your valuable paper of the attached letter from Lieut-General Sir R. BADEN-POWELL.
I have already initiated the necessary steps and would earnestly trust that the scheme may receive cordial support throughout the county.
Your obedient servant,
ELLIOTT WOOD
County Commissioner.
7/8/1914 ( Copy )
4/8/1914
In this time of national emergency comes the opportunity for the Scouts organisation to show that it can be of material service to the country.
The Scouts can now give valuable assistance to the State at home, and for this their training and organisation has already to a great extent fitted them.
Their duties would be non-military, but would in some cases come within the scope of police work, and these would be carried out under the general direction of the Chief Constable of each county where he care to utilise the services of the Scouts.
These duties would include the following :-
(a) Handing out notices to inhabitants and other duties connected with billeting, commanderring, warning etc.
(b) Carrying out communications by means of despatch riders, signallers, wireless &c.
(c) Guarding and patrolling bridges, culverts, telegraph lines &c, against damage by individual spies.
(d) Collecting information as to supplies, transport &c. available.
(e) Carrying out organised relief measures among inhabitants.
(f) Helping families of men employed in defence duties, or sick or wounded.
(g) Establishing first aid, dressing or nursing stations, refugees, dispensaries, soup kitchens &c. in their club rooms.
(h) Forwarding despatches dropped by air craft.
With their ability to rig their own shelters, to cook their own food, and to regulate their own roster of duties in the patrols, the Scouts are already organised in the best practical units for such duties.
(It is assumed that they will be excused from school attendance by the Education Committee and from work by their employers).
The above list does not exhaust all the duties which they might undertake ; it merely gives an outline which Commissioners can no doubt elaborate to suit the local requirements and conditions in their respective areas, after consultation with their Chief Constables and defence authorities.
I am confident of one thing, and that is that all ranks will pull together with the greatest cordiality and energy on this unique occaision for doing a valuable work for our King and country.
(Signed)
ROBERT BADEN-POWELL
Chief Scout
---
Cubs
Date Unknown
Became more than just a hobby
1978
1st Ledbury Cubs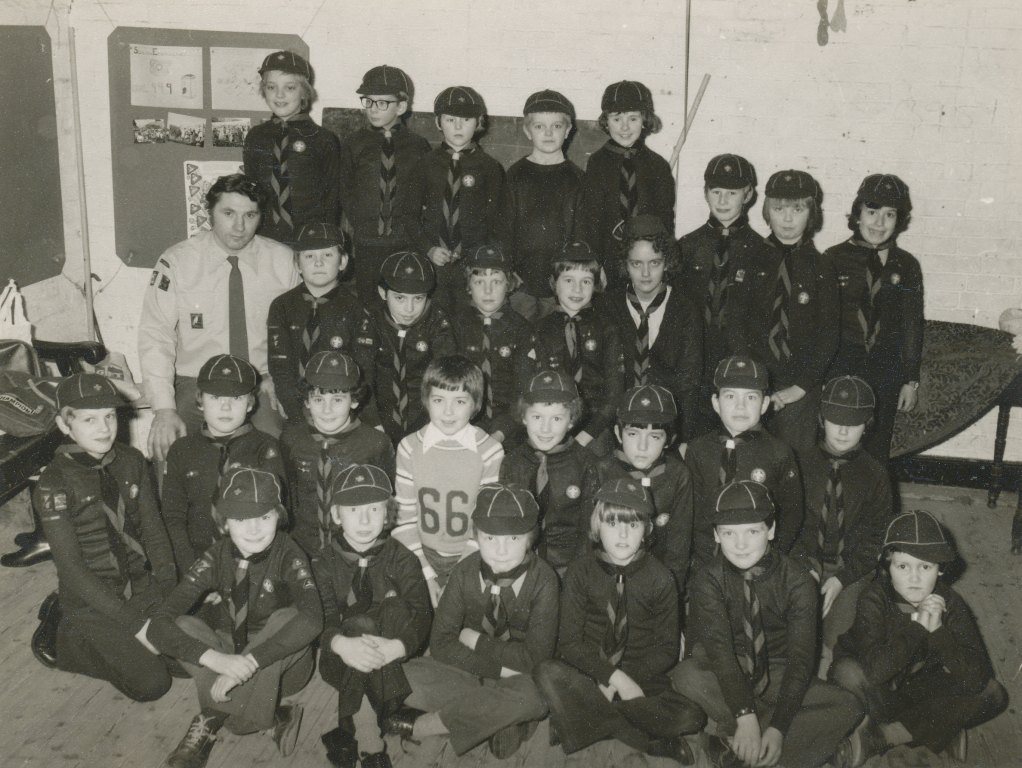 ---
Sources
1914 - 1919 Ledbury Guardian Newspaper - Herefordshire History
1916 Tilley's Almanack
Photographs are credited to the owners
Comments are from members of the Old Ledbury Facebook Group
Cuttings from Ledbury Reporter Newspapers