Reunions And Events
2020 March 6 - Invite to Royal Garden Party at Buckingham Palace. ( Cancelled due to Coronovirus Pandemic )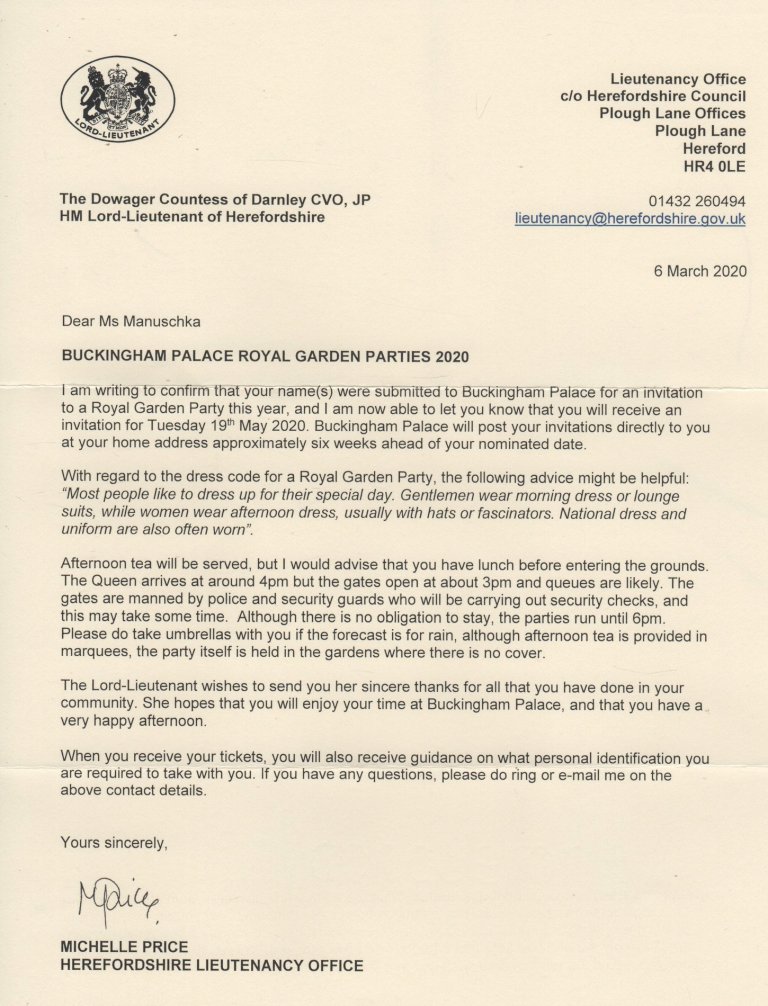 2015 March 25 -The Herefordshire Regiment - An illustrated presentation by Colonel Andy Taylor - Curator of the Regimental Museum - Royal British Legion Club,Ledbury.

2015 Jun 6 - Community Day - St Michaels Community Lounge, Church street, Ledbury ( Photos coming soon )

2014 August 25 - Carnival day ( Photos Coming Soon )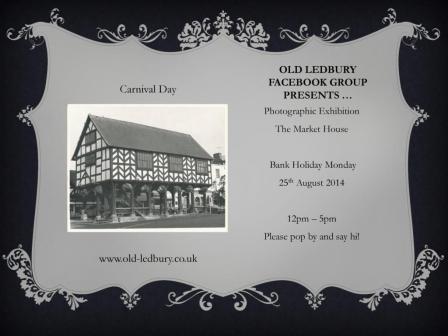 Thanks to Jo and Helpers, the photograph exhibition was really good and lots of people there despite the weather. Sorry we had to come home before the get together at the Legion...Monica

2014 July 25 - AGE UK Lunch Club ( Photos Coming Soon )

2014 July 12 - Leadon Bank Fete - ( Photos Coming Soon )

2014 June 7 - Community Day ( Photos Coming Soon )

2014 April 14 - Thanks to Old Ledbury my wife and I are now back in contact with family and friends that we haven't seen for over 30-40 years...Thank you...Tony

2014 January 10 - I have also got in touch with 2 old classmates, one of whom emigrated to New-Zealand while we were at school. Thanks for helping to make this happen...Dee

2014 January 10 - Because of The Old Ledbury site!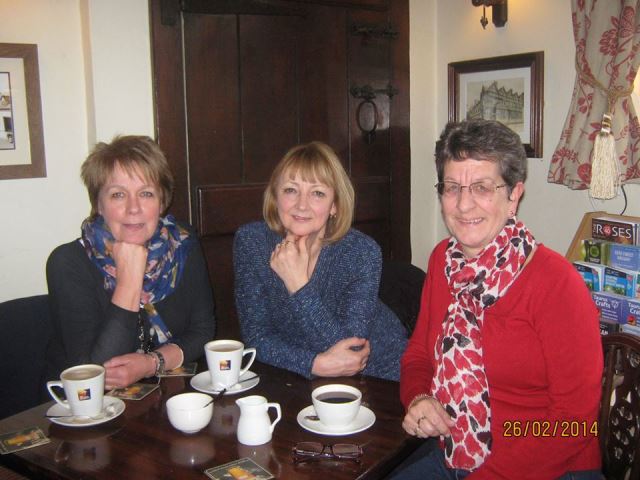 I have been in contact with 3 of my best friends from our Grammar school days. 50 years since we last saw each other! amazing! - Sylvia MANNS ( Gwynne )

Barbara ( Hale ), Pam ( Drennen ) and myself. School and college friends from many moons ago! Lots of Ledbury memories talked about today!

2013 August 17 - A success story for the group.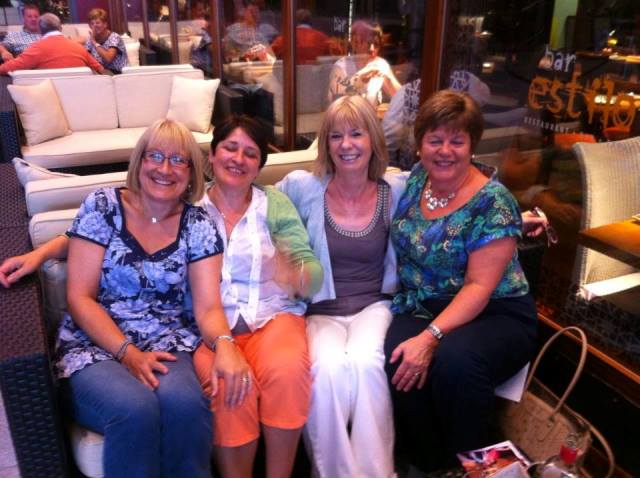 After 40 years these four ladies caught up with each other today - Dawn ANDREWS Beverley SAUNDERS Bridget BACHE Judy BAKER

We keep in touch and its all thanks to Old Ledbury! Love the site


2013 June 28 - Ledbury Reporter - ( Photos Coming Soon )


2012 September - Old Ledbury facebook and website launch - Brownie Group the first photograph shared.