1977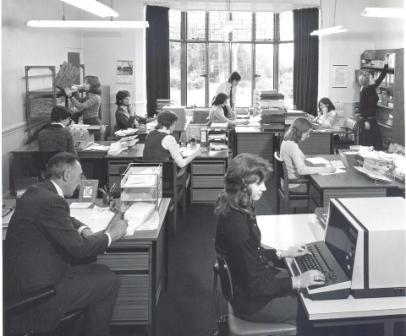 In the office
Arthur WALLIS, Shirley DALLEY, Deborah SHIRVINGTON, Sandra BERRY, unknown
unknown, Martin NOTLEY, Jean DAVIES, Richard DAVIES, Dawn HITCHINS, Julie EVERSHAM
---
1980s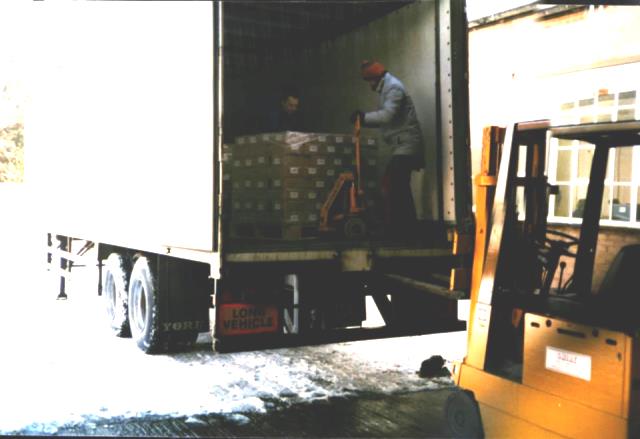 Duncan DAVIS (fork lift truck operator) helped by Gerald WELCH loading the lorry at Chapmans Ledbury Park ready for transportation.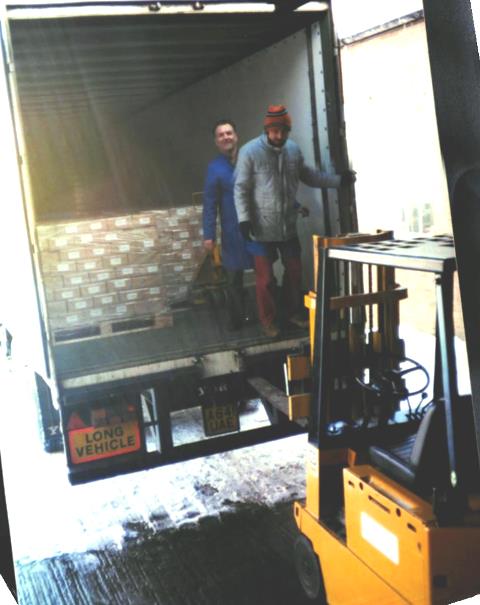 Job done for Duncan DAVIS and Gerald WELCH
---
1980s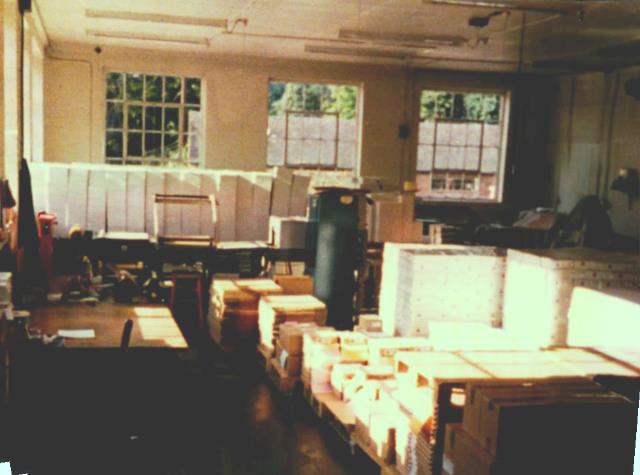 The finishing department.Hazel DAVIES and Rilma McTEAR worked here in the 1980's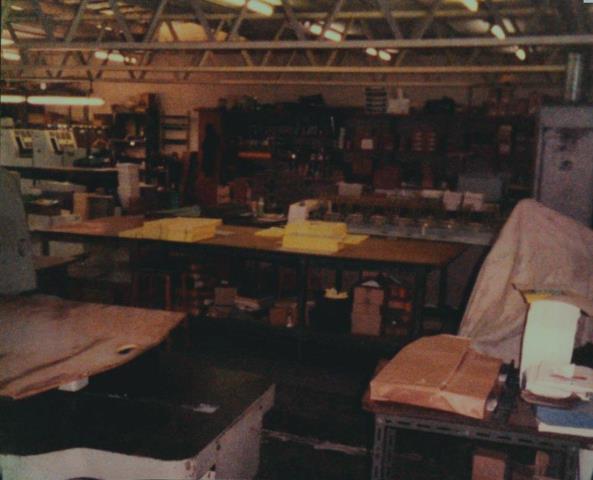 The second part of the finishing and print department.
I worked in here with Brenda DAVIS. Jimmy DAVIS operated guillotine, Pip GLADWIN, Gunther FISCHER and George PEARSON ran print machines.
Peter OWEN printed envelopes and Roy ELVINS was a setter. 1980's Bob HALE was the manager.
---
Source
1958 Tilley's Almanack
Photographs are credited to the owners
Comments are from members of the Old Ledbury Facebook Group
Cuttings from Ledbury Reporter newspapers