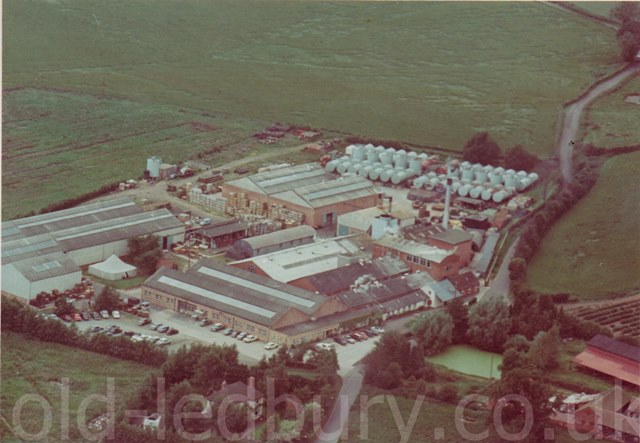 An Aerial View Of The Factory
...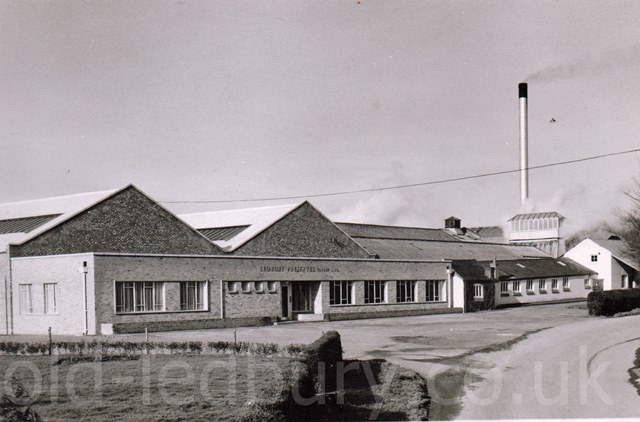 Main Office Entrance
The iconic chimney, could be seen for miles!...BB
...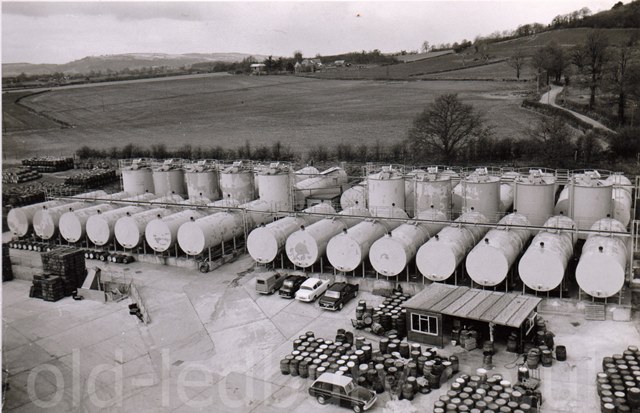 Fruit Storage Tanks 31 Rubber-Lined Tanks Each 100 Tons Capacity
I used to deliver strawberries to this yard 76/77 see stacks of empty trays...AH
Graham WEAVER was the forklift driver...AH
Known as the "Tank Farm" in Pozzy speak. Pulp was kept in these tanks and pumped via underground pipes to various parts of the factory...CP
Looks like a Bond film set Miss Moneypenny...!!!...GH
I remember the coopers who made the barrels for the jam factory as can be seen in this picture...LS
All that remained by the time I got there were four uprights and four or five horizontal tanks on the right. Can't quite remember if the shed was still there...NW
The last cooper still there when I started was Harry CARPENTER and by then his job consisted of re lidding the metal barrels...CP
I can remember the shed...BH
...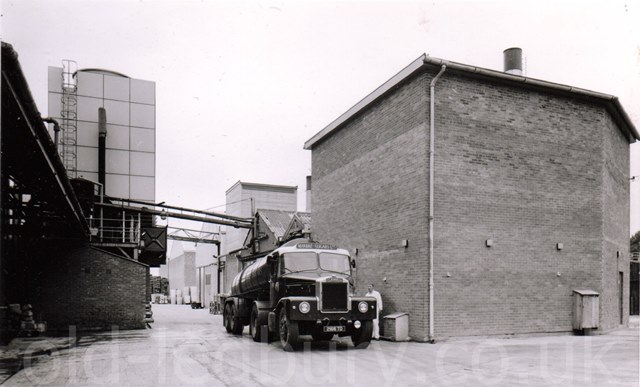 Tanker Deliveries Of Sugar Solution - Sugar Pumped Through Exterior Hydrants Into Storage Tanks
The first 3 buildings on the right all now demoilshed...CP
British Sugar Scammell Routeman doing the delivery. Great Pic...CP
...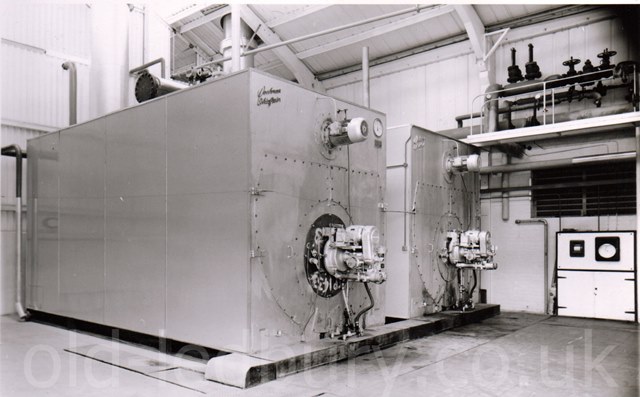 Oil-Fired Automatic Boilers With Complete Electronic Control Systems
I work in here now for my sins doesn't look like this now 3 boilers and slightly rougher. I have the plate off the first Cochran Chieftain in the picture these have long since gone to the scrapman...CP
...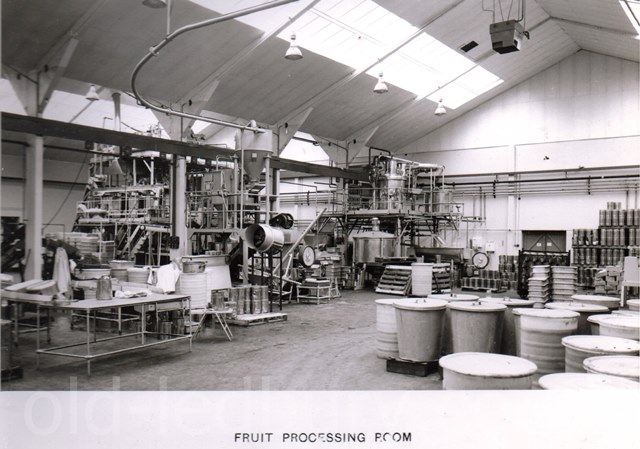 Fruit Processing Room 12,000 Sq. Ft. For Cleaning, Sorting And Preparing Fruit
Where I started. I remember the tangle of platforms and pipes tucked away in the back corner. It wasn't in use by then...NW
...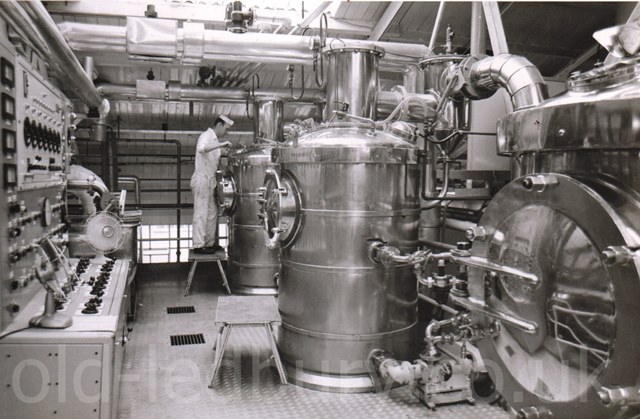 Vacuum Boiling - Table Jam 15 cwt. Batches Produced Under vacuum To Retain Natural Fruit Flavours
"A" section vacuum boiling plant. This survived for over 40+ years and was still boiling jam right up to the end in 2008 when it was all ripped out and unceremoniously scrapped. If you had jam on your sandwich from the "Poz" it was probably vacuum boiled on here...CP
Here`s Colin HILL again, when I first met Colin he was working this plant and I though It was the best thing ever...BH
My uncle...PH
It's Colin HILL. You can tell by the way he wears his hat in the days before hairnets...DP
Thats A section the last job l did when there...PM
Another plant that was still producing right up till the end 2008...CP
I worked on here too...PB
...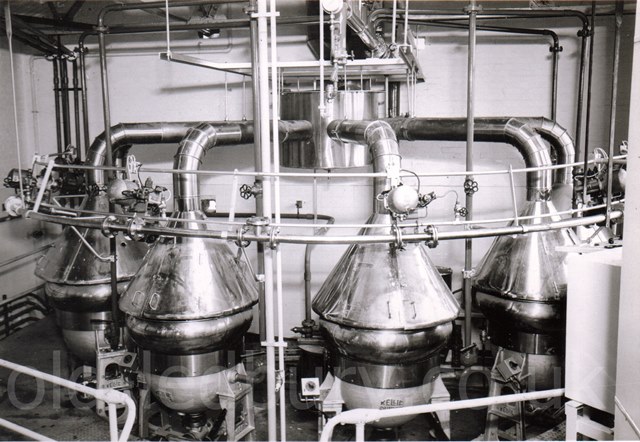 High Level Boiling Pans Designed For Jams to Be Gravity Fed To Filling Machines
Not quite how I remember it. they had changed the layout by the looks of it...NW
...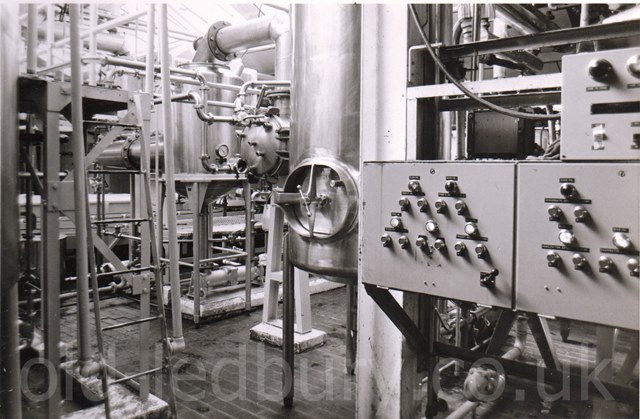 Confectionary Jam Plant Continuous Vacuum Evaporation Boiling 8 Tons Of Bakery Jams Per Hour
Still being used right up to the end in 2008...CP
Was Dave STURGE still operating it ?...BH
Yes Dave finished his days at the Pozzy on here...CP
s that around the back of the APV?...NW
Is it the APV PLANET on 5 nights a week till 10oc...RW
I think they were on a different planet sometimes...NW
...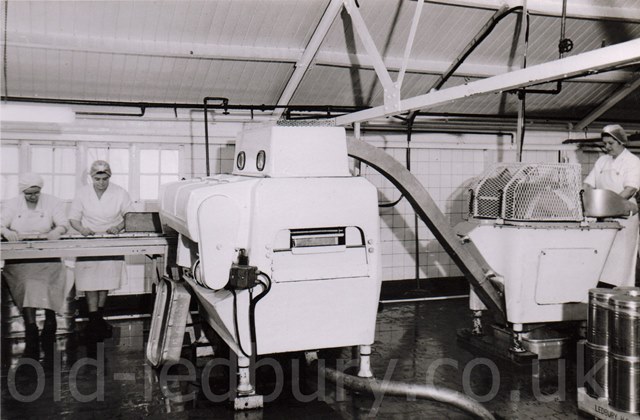 Mincemeat Production Room Showing Fruit Washing And Cleaning Machinery
Bet PARRY on the right of this photo...JE
Good old Bet, borrowed many a pound and a fag off our Bet up there in the mincemeat room and old Martha HELMES nagging at me at the same time good days bless them both...TF
The other lady is Carole WAINWRIGHT...TF
...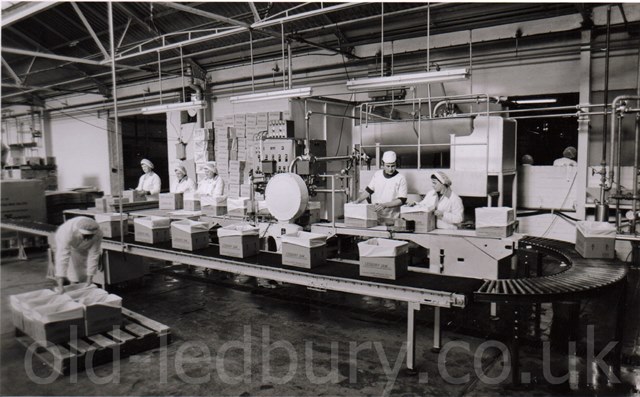 Electronically Controlled Filling Machine For Confectionary Jams
The lady in the middle of the three ladies on the left looks like a Mrs SHAKESHEFF from Queensway!...JV
The lady on the right looks like a GOBEY...MPT
...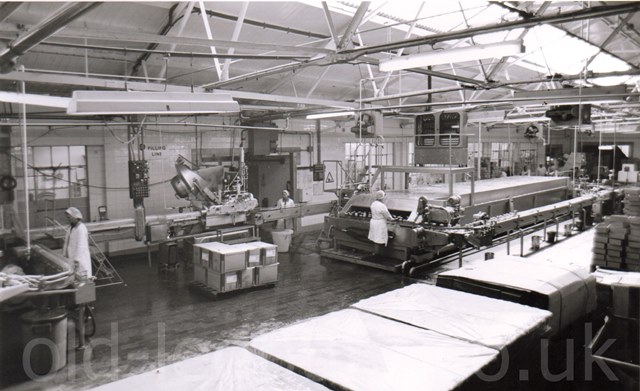 ' D ' Section Filling Line For Table Jams
The top end of D section still looked exactly like this 40+ years on still producing when it was ripped out and scrapped in 2008...CP
...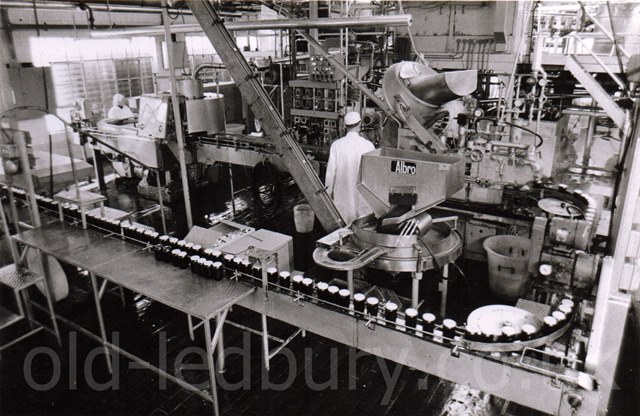 High Speed Filling And Capping Machinery
"A section" survived until the early 90s...CP
I was jam boiler/leading hand on A section...PM
Yes ! you had a hand in that Phil....BH
Never found that finger...PM
...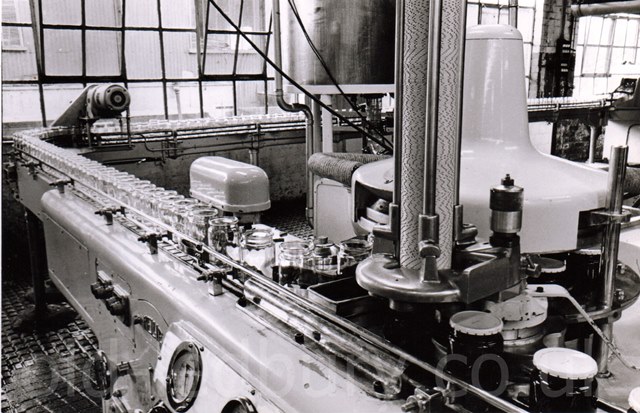 Filling Machines And Capping Of Jars On Table Jam Line
...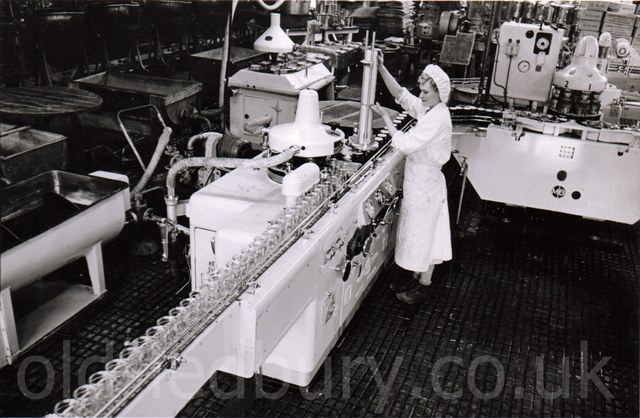 Jars from sterilizer Entering Filling, Capping And Sealing Line - Mary HABBITS ( Cox ) Early 60s
...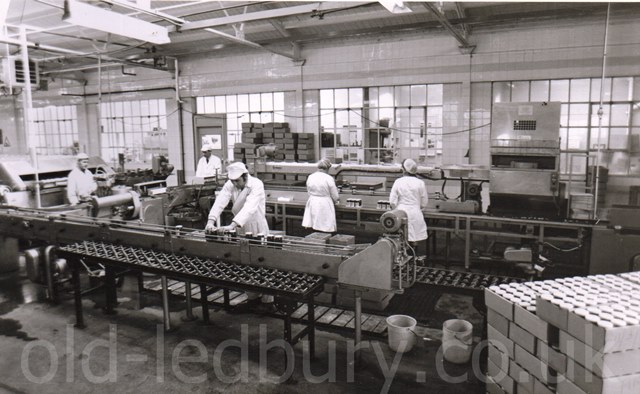 One Of The Table-Jam Filling Lines
Looks like Erwin MARSHALL at the end and Jim SMITH in the foreground, could be GUFFOG by the door...BH
...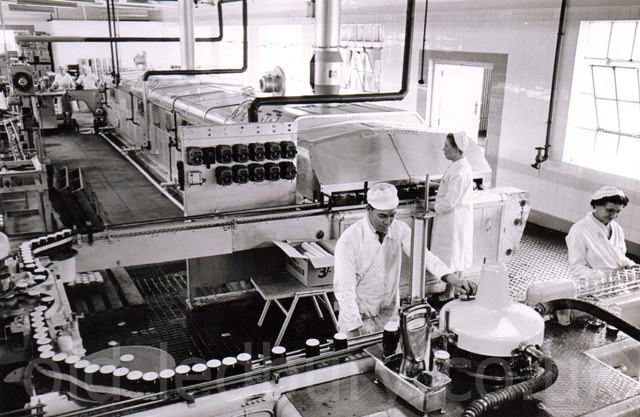 Hydroseal - Sterilizing And Cooling Unit
...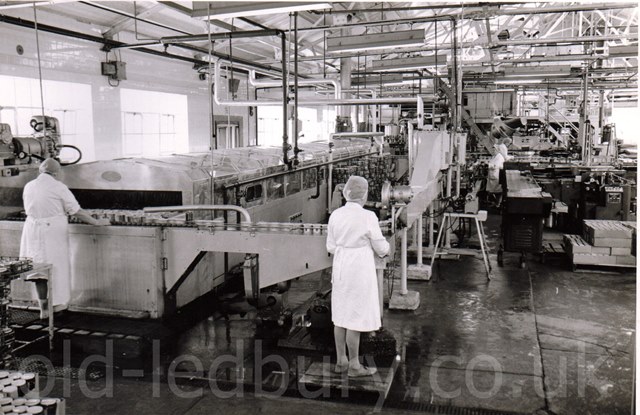 Exit From Hydroseal Into Drying Tunnel
...
Special Production Line For 12ozs. Tapered Jars
On the left Mrs MORRIS. Looks like Rene REYNOLDS at the end looking towards the camera, could be Danny on the label machine...BH
...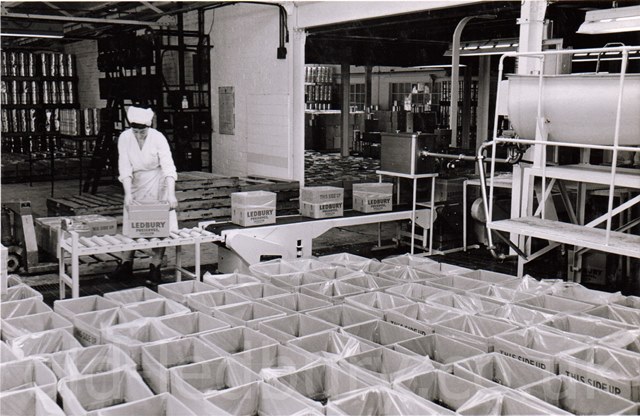 28lb Polythene Lined Cartons Of Confectionary Jam-Cooling
...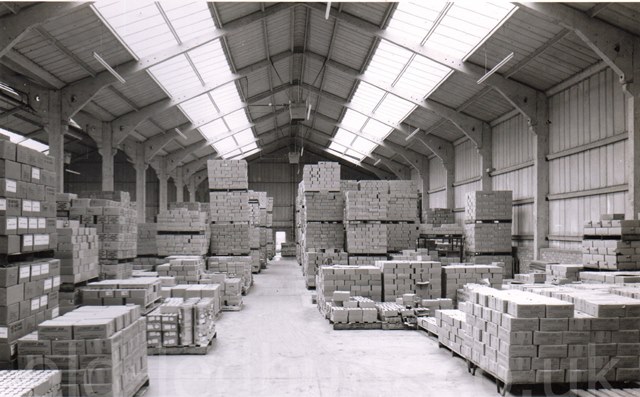 Part of Finished Goods Warehouse Despatch Dept
...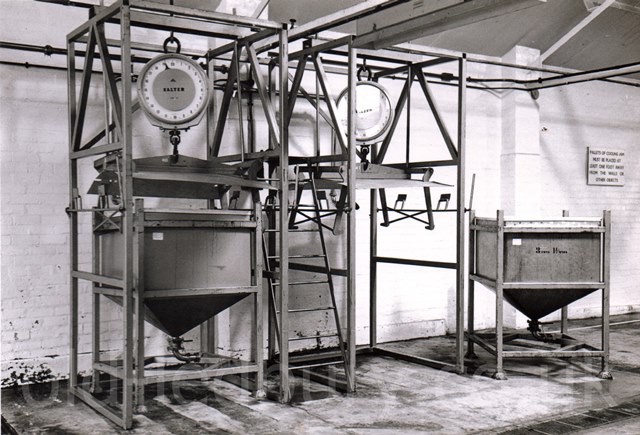 Filling 15cwt. Tanks Of Jam For Bakery Use
...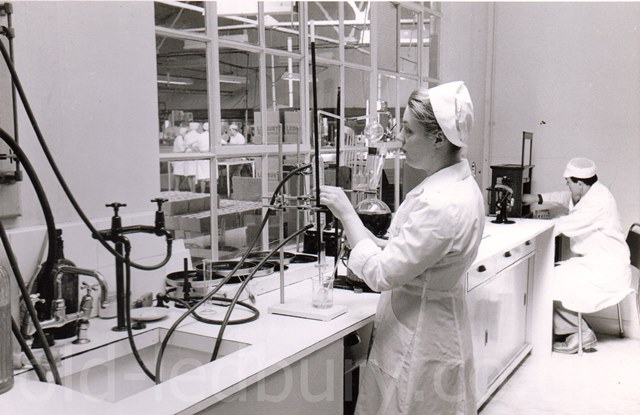 Part Of The Laboratories Where Production Is Constantly Checked And Tested
These rooms are still there empty and derelict now...CP
Miss CLACK and Nick GOODWIN sat down...MPT
...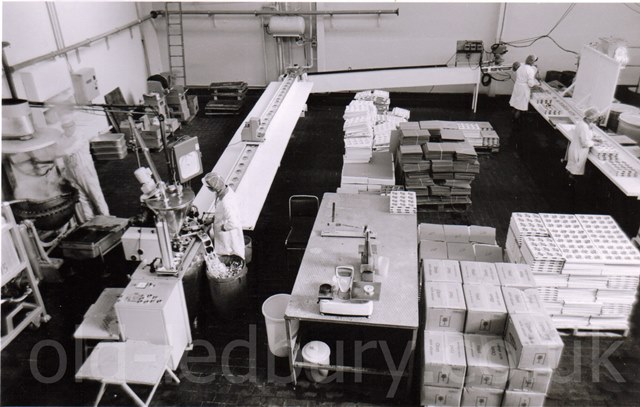 Packing Low-Sugar Fruit Spreads And Fresh Water Ices In Foil Capped Aluminium Containers
Is this what became E Line?...NW
...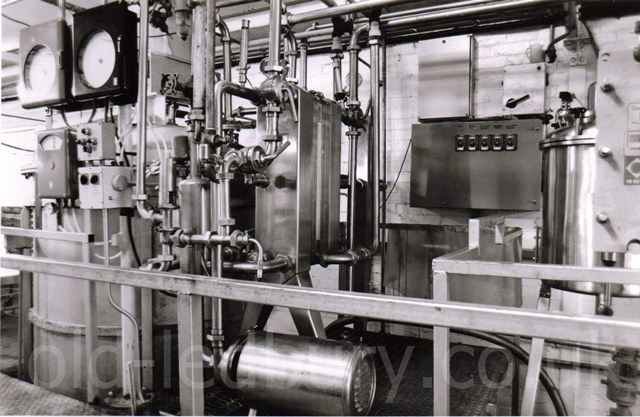 Flash Pasteurising Plant For 'De L'ora' Pure Fruit Juices
...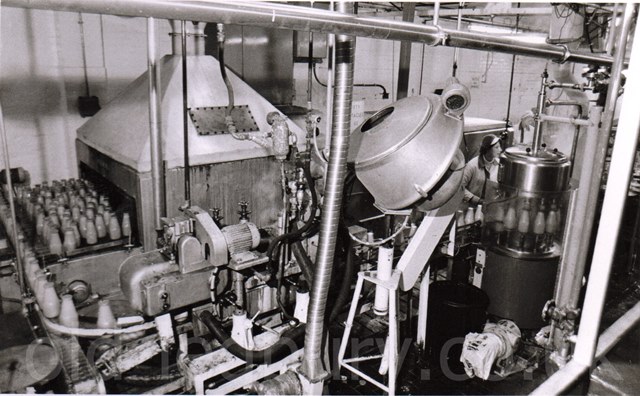 Filling, Vacuum-Sealing And Cooling 'De L'ora' Pure Fruit Juices
...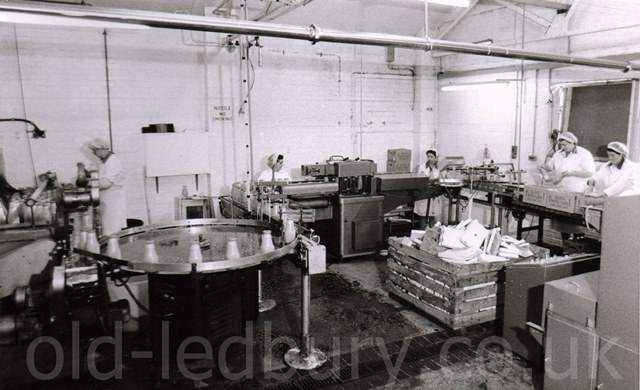 Labelling, Packing And Shrink-Wrapping 'De L'ora' Pure Fruit Juices
...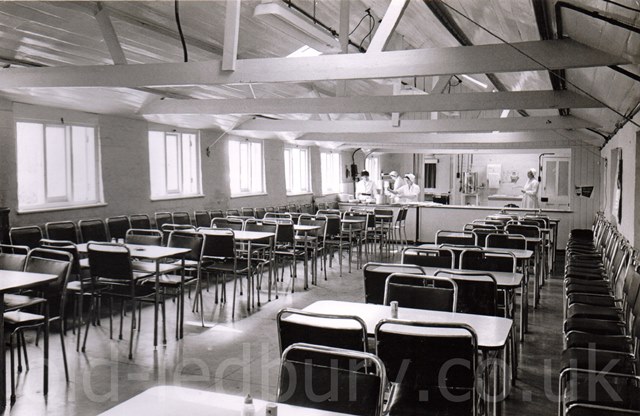 The Canteen And Kitchen
Many a sandwich consumed here, usually on tick until payday on Friday...BH
Every morning cheese sandwhich brown sause plain crisps, mmmmm memories...PM
Blimey! Thats changed a bit ! ...NW
The floor was uneven it sloped down and end...BH
I remember Christmas parties for children of workers were held there, good memories ...LS
Couldn't afford a sandwich Phil, my break was a packet of Crisps with brown sauce...KH
...
Source
1902 Jakeman and Carver's Directory and Gazatteer of Herefordshire
1916 Tilley's Almanack
1958 Tilley's Almanack
Photographs are credited to the owners
Comments are from members of the Old Ledbury Facebook Group
Cuttings from Ledbury Reporter newspapers