Early 1920s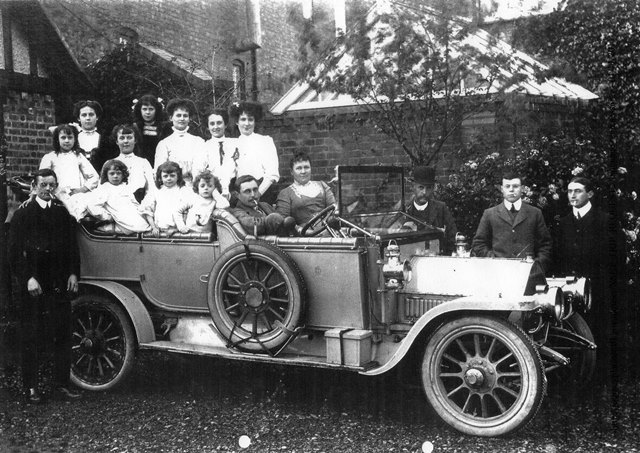 This is a photo of Tom DAVIES Owner of the Jam Factory taken in the early 20s, with his new car My aunt Madge was one of his sisters. The Picture was taken at Battenhall Estate in Worcester, which Tom bought in 1920 with profits made from sales of his jam to the Army in the Great War.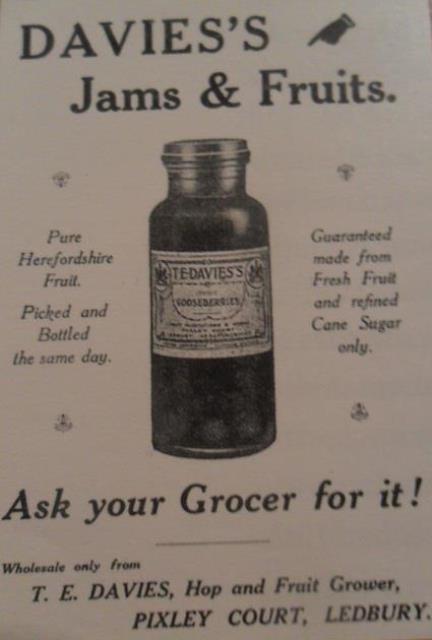 DAVIES'S Jams and Fruit Advert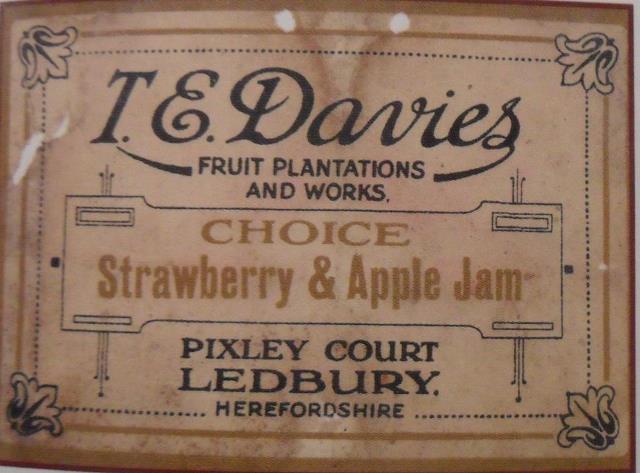 Tom's first enterprise before moving to the brickworks site in Little Marcle Lane and the creation of Ledbury Preserves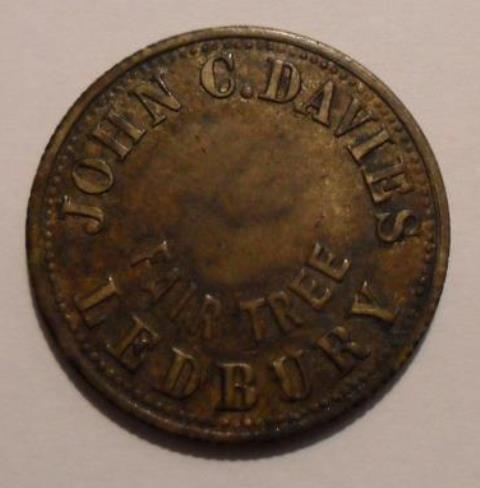 John C DAVIES, Fair Tree Ledbury, Agriculture Token
This is a payment token given to fruit pickers and casual land workers instead of wages, they could only be spent in the farmers own shop and they usually didn't give very good value for money...JG
This is the same J C DAVIES who also operated the brickworks across the road from Fairtee where the Jam Factory is and it was his son Tom who started the Jam Factory on this site. He was a local entrepreneur born in Tarrington in 1856 while at Fairtree he bought and began an extensive rebuilding of Hill House Farm on the Ross Road. He loved new inventions and Hill House was the very first in Ledbury to have electric light it also had central heating and one of the first telephones his number was "Ledbury 4" John had 15 children and when Hill House was finished and they moved in all their furniture and belongings were carried across the fields from the Fairtee by them all. Sorry to rattle on but we're on my subject now lol. I'll post some pics relevant to him later. ...CP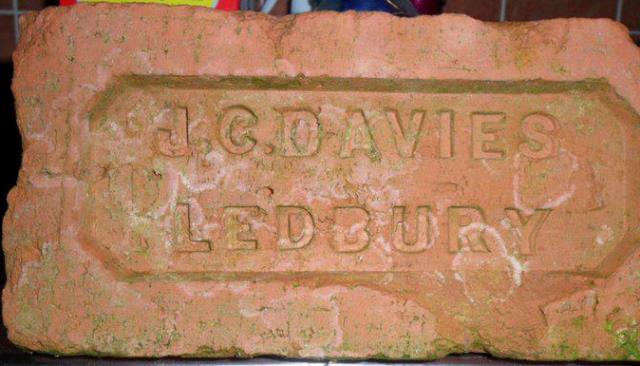 J C DAVIES, Ledbury - A brick that was made at the site before the Jam Factory
1944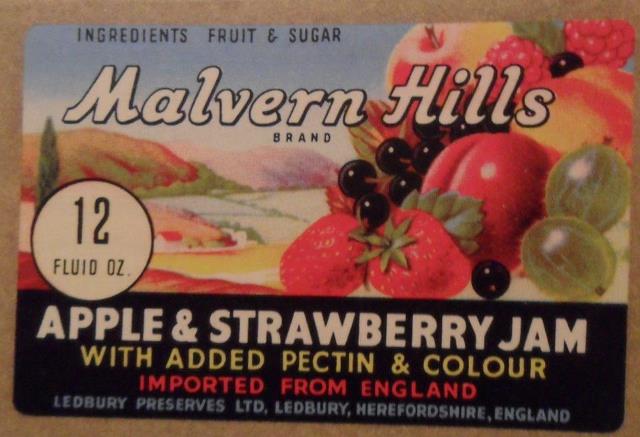 Malvern Hills Brand, Apple and Strawberry Jam Label
1947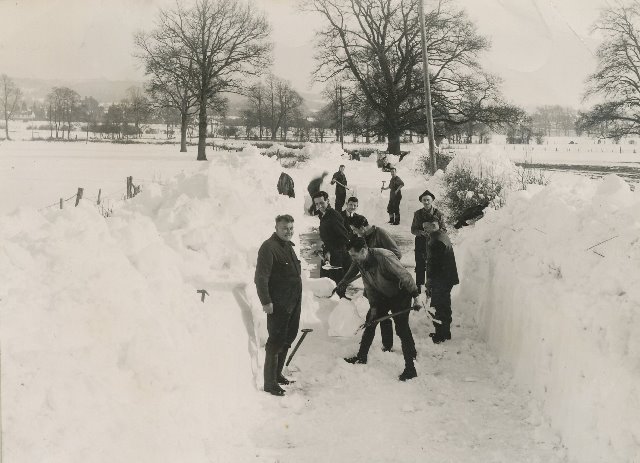 7th March Clearing the snow along the Little Marcle Road towards the Jam Factory
Bert MORRIS, Bill PREEDY, Charlie PRITCHARD, Jeff NOTLEY, Bert JENKINS...
Nan and grandad have a very similar photo. It has the names on the back...LMT
Wonder which one is Charlie PRITCHARD we lived by Charlie up the terrace...CP
Think I've picked out my dad Bill PREEDY in this pic, 3rd from front to the left...CP
I have been along here 100s of times and can remember that that telegraph pole always leaned towards the road even up to the 80's back in the days before the lane was widened after the by pass was built and the new bridge was built...CP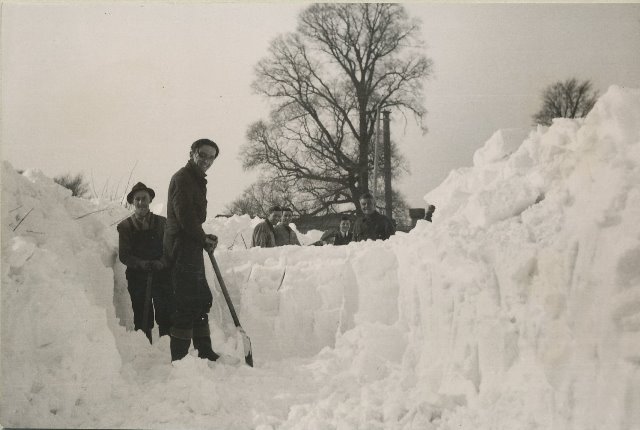 ...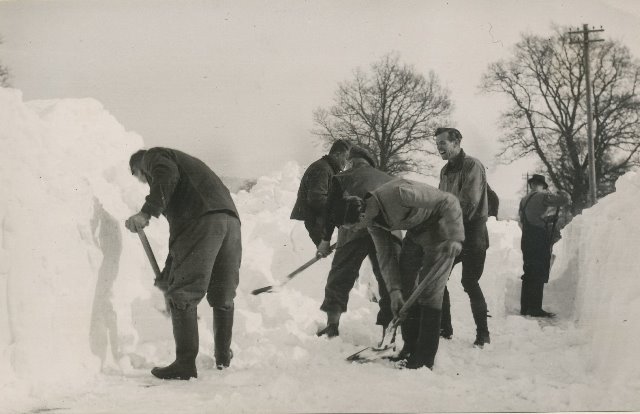 ...
1960s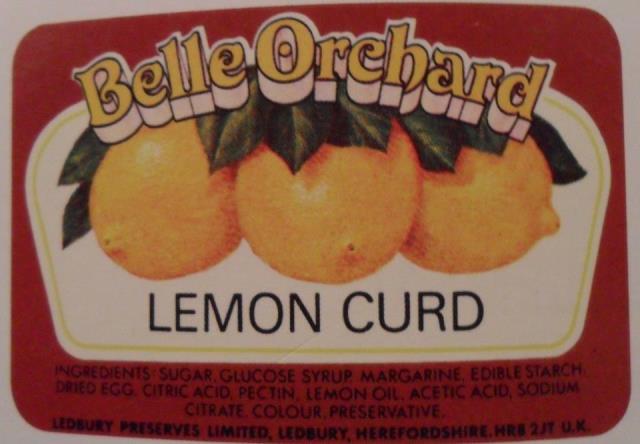 Belle Orchard, Lemon Curd Label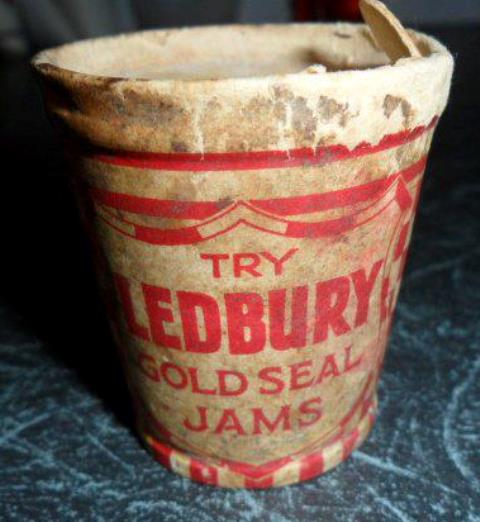 Try Ledbury Gold Seal Jams Tub
1970s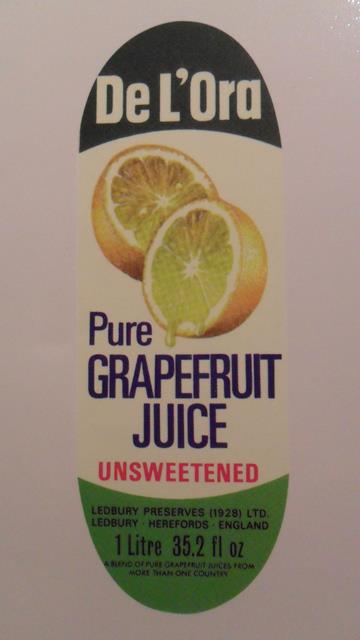 De' lora Pure Grapefruit Juice Label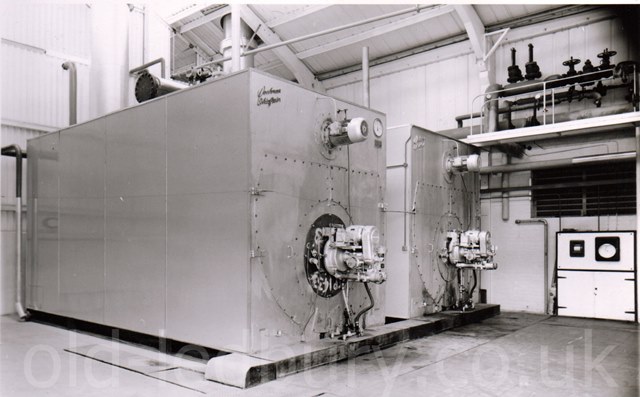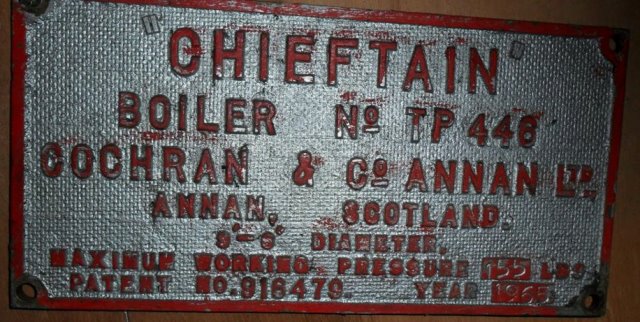 The makers plate off the first boiler in the picture saved when it was scrapped and now hanging in my little workshop. "Cochran Chieftain" TP446 manufactured 1965. These were known as "Wee Chieftains"
Manufactured 1965, ripped out 1995, by Mark HAYDEN and Fred WATKINS...MH
...
Source
1902 Jakeman and Carver's Directory and Gazatteer of Herefordshire
1916 Tilley's Almanack
1958 Tilley's Almanack
Photographs are credited to the owners
Comments are from members of the Old Ledbury Facebook Group
Cuttings from Ledbury Reporter newspapers