1974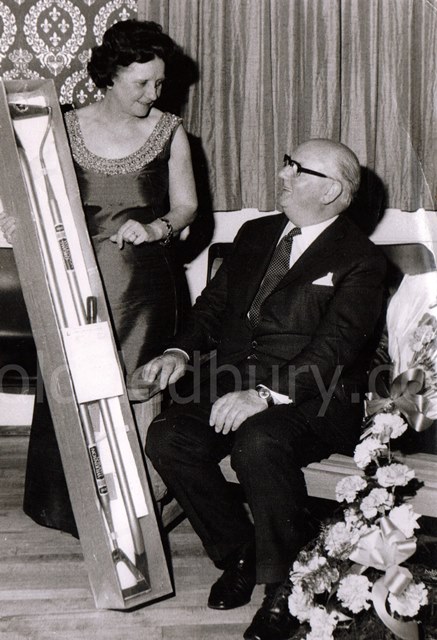 Retirement Presentation - Feathers Hotel
Walter HODGES and his wife
...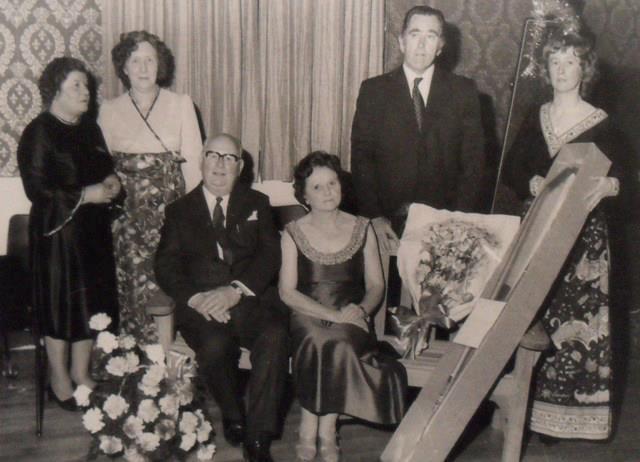 Probably the best known Boss of the "Poz". Walter HODGES at his retirement party
Mary SMITH, Lil SMITH, Mr and Mrs HODGES, Derek CALE, Christine BEBBINGTON ( Mr HODGES Secretary )
...
1996
Retirement of Lil HOPKINS
Holding the picture with Lil is Vi BETAMBEAU. Ian GEORGE in the blue behind then Reg DAVIES then I think that could be Les BERRY in the red cap behind him Clive GEORGE then Harvey THOMPSON and Dean MORGAN...CP
Mum Lil worked at the factory between 1949-53 and again between 1978-96...SP
I remember all these people I worked with them on d section...SH
...
Source
1902 Jakeman and Carver's Directory and Gazatteer of Herefordshire
1916 Tilley's Almanack
1958 Tilley's Almanack
Photographs are credited to the owners
Comments are from members of the Old Ledbury Facebook Group
Cuttings from Ledbury Reporter newspapers