Day Trips, Annual Outings, Dinner Parties, Carnivals
1930s early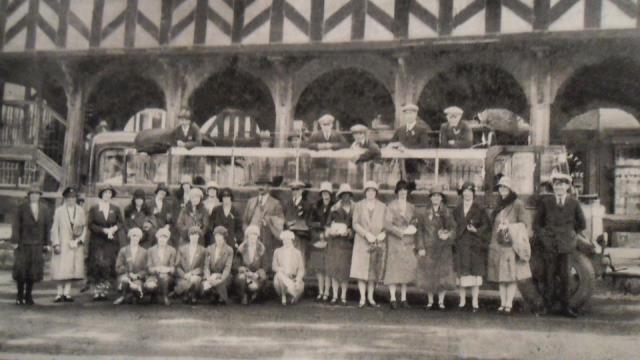 Staff annual outing departs from the Market House. Llewellyn JONES Factory Manager to the left of the driver.
Off in the sharabang, not one female without a hat or a pair of trousers on all the men with caps or hat. Thats one fashion that has not returned for the men well unless you consider baseball caps and bobble hats...AM
...
---
1947
Blackpool Trip
Myrtle JONES, Barbara COLE, Joan GOULD, Sheila NEALE, May MARSH, Beryl LEE
...
---
1950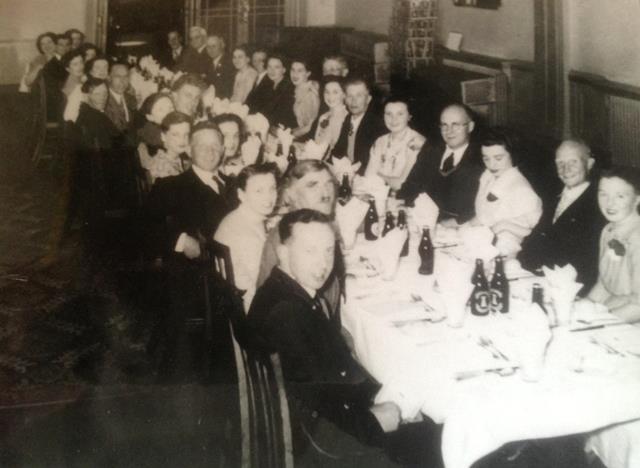 Dinner Party
My Mums on here 5th from the right on the right side of the table. Mrs PONTER...CP
10th down on the right is my mum Lil HOPKINS ( GWYNNE ) in the dark top and her sister, my auntie Beat PUGH ( nee PHILLIPS / GWYNNE ) is 12th down on right...SP
...
---
Date...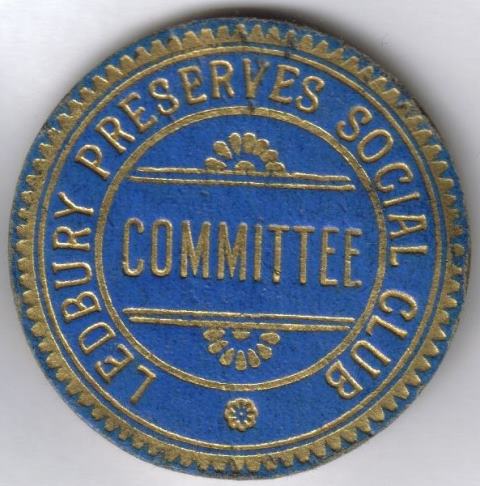 Ledbury Preserves Social Club Committee Badge
---
Date...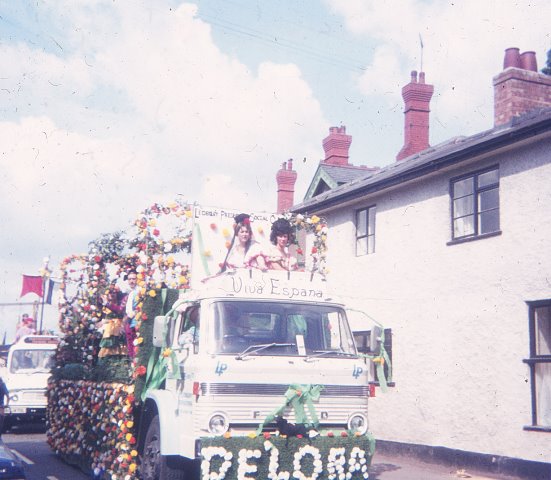 One of the famous Ledbury Preserves Social Club carnival entry
Viva Espana Delora
...
---
Date...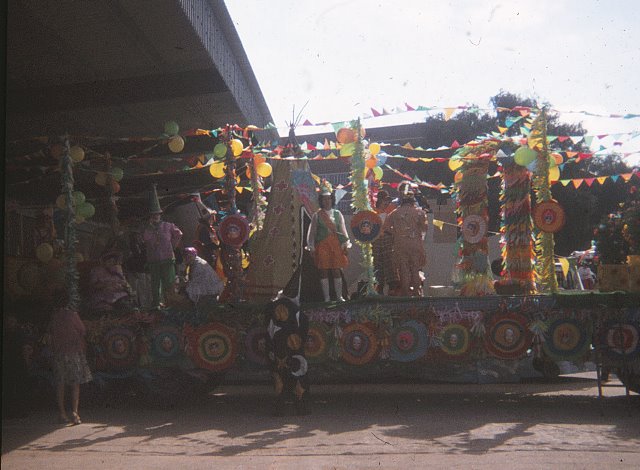 Social Club Carnival Entry. Majorette in orange Barbara COLE ( Fortey ) who worked at the preserves for years
...
---