1903 Tilley & Son Postcards
The following list has been compiled from the 1904 Ledbury Tilley's Almanack.

View Post Cards of Ledbury & District.
1d. each Plain, 2d. each Hand-Painted.

Ledbury Feathers Hotel
Ledbury Wesleyan Chapel
Ledbury High Street (South)
Ledbury Woodland Scene
Ledbury Worcester Road
Ledbury Church
Ledbury Church Interior
Ledbury Church Chancel
Ledbury Church House
Ledbury Church Lane
Ledbury Market House & Barrett Browning Institute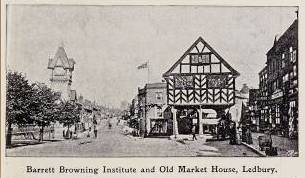 Ledbury High Street on Market Day
Ledbury Residence of Lord Biddulph
Ledbury Ye Olde Talbot
Ledbury Malvern Road
Eastnor Church
Eastnor Church Interior
Eastnor Castle
Eastnor Castle Great Hall
Eastnor Castle Drawing Room
Hop-Picking at Ledbury
Hope End Elizabeth Barrett Browning's Residence
British Camp and Malvern Hills
Colwall Church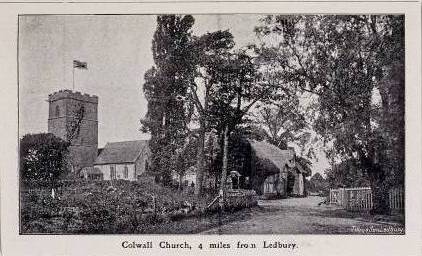 Colwall Old stone
Colwall Jenny Lind's House
Cradley Bury End
Cradley Old Parish Church
Bosbury Church
Bosbury Church Interior
Bosbury Cross and Edna Lyall's Grave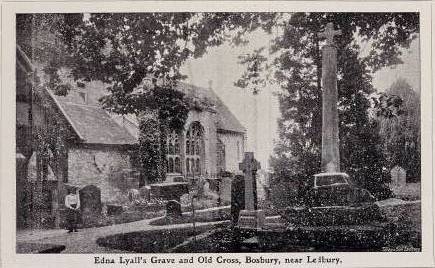 Bosbury Street View
Bosbury Oak Room at the "Crown" Hotel
Dymock Church
Dymock Church Interior
Tarrington Church
Much Marcle Church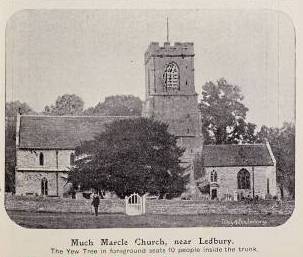 Mathon Lych Gate and Church
Newent Church
Newent Church Interior
Newent Old Market House
Newent Market Square

The above List is added to monthly.

Agents in all important Villages.

VIEW POST CARDS of any Church, &c., reproduced for sale at Bazaars.

FANCY &amp: COMIC post cards published by Rapharl Tuck and all Leading Firms received as issued.

One of the Finest assortment of Picture Post Cards in the County can be seen at

TILLEY & SON's, THE LIBRARY, LEDBURY.


---