1904 Tilley & Son Postcards
The following list has been compiled from the 1905 Ledbury Tilley's Almanack.

COMPLETE LIST OF VIEW POST CARDS
Published by TILLEY & SON, The Library, Ledbury.

DECEMBER, 1904.

All these Post Cards are re-produced from our own Copyright Photos.

Complete list of 150 different subjects.

1d. each 7 for 6d; or Hand Painted, 2d or 7 for a 1/-

Ledbury Church (upright) No. 1
Ledbury Church (upright) No. 2
Ledbury Church (oblong) No. 1
Ledbury Church (oblong) No. 2
Ledbury Church Interior
Ledbury Church from Dog Hill
Ledbury Church Shewing detached Tower
Ledbury Church House
Ledbury Church Lane
Ledbury Old Market House & Barrett Browning Institute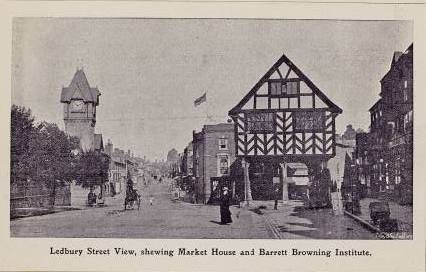 Ledbury Park Gardens
Ledbury High Street on Market Day
Ledbury Residence of Lord Biddulph



Ledbury Malvern Road
Ledbury The Viaduct
Ledbury "Ye Olde Talbot," (1550)
Ledbury County Schools (Girls) Interior.
Hope End Elizabeth Barrett Browning's Residence
Hop-Picking. No. l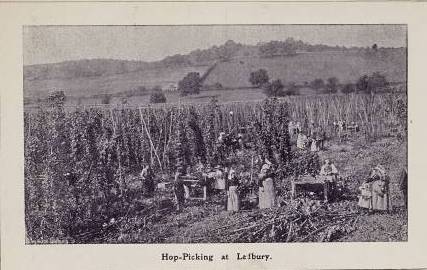 Hop-Picking. No. 2
Hop-Picking. No. 3
Hop-Picking. No. 4
Ledbury Feathers Hotel
Ledbury Wesleyan Chapel
Ledbury High Street (South)
Ledbury Woodland Scene
Ledbury Worcester Road
Ledbury Market House, Snow Scene
Ledbury The Avenue, Snow Scene
Ledbury The Homend, Snow Scene
Ledbury Church, Snow Scene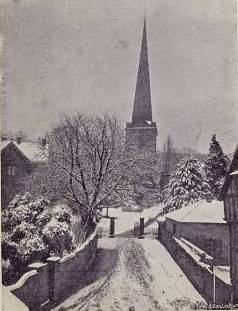 Ledbury New Street
Ledbury Old Houses, Church Lane
Ledbury Pride of Ledbury
Ledbury Cattle Market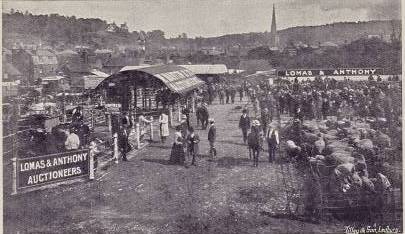 Ledbury A Corner of Old Ledbury
Ledbury The Upper Cross
Ledbury St. Katharine's Hospital
Ledbury Oak Room, Old Talbot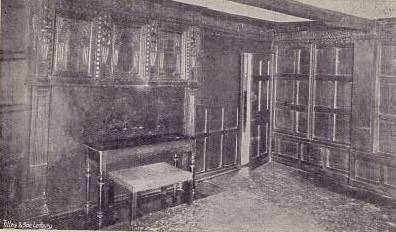 Ledbury Railway Station
Eastnor Church
Eastnor Church Interior
Eastnor Castle Front View
Eastnor Castle South-East
Eastnor Castle and Church
Eastnor Castle and Lake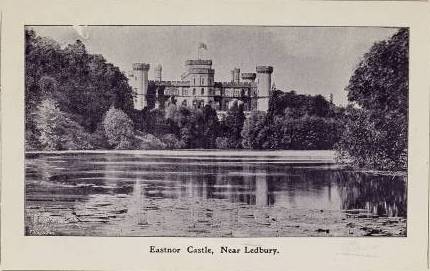 Eastnor Castle from the Park
Eastnor Castle Great Hall & Drawing Room
Eastnor Village Green and Schools
Eastnor The Old Post Office
Eastnor Entrance to Ridgeway,
Eastnor Eastnor Park
Eastnor The Ridgeway
Eastnor Bronsil Castle and Moat
Eastnor Old Cottages at Bronsil
Eastnor At the Holly Bush
Eastnor The Firs, Holly Bush
Eastnor Westfield House, Holly Bush
Eastnor Castle Snow Scene
Eastnor Church Snow Scene



British Camp and Malvern Hills
Colwall Church
Colwall Church Interior
Colwall Old Stone
Colwall Park Farm and Church
Colwall Hardwicke (Herdicks) Bridge
Colwall "Ballard's Drive"
Colwall At Evendine
Colwall Evendine Court
Colwall Camp End
Colwall Herefordshire Beacon from Evendine
Residence of the Late Jenny Lind
Bosbury Church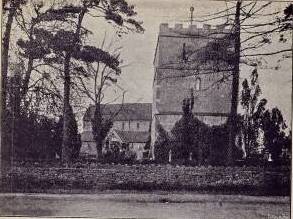 Bosbury Church Interior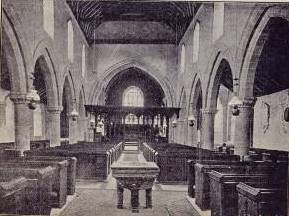 Bosbury Cross and Edna Lylall's Grave
Bosbury Street View
Bosbury Oak Room at the "Crown"
Bosbury Bridge
Bosbury Old Cross, Edna Lyall's Grave, and Lych Gate
At Bosbury
Canon Frome Court (south)
Canon Frome Court (north)
Canon Frome Court and Church
Canon Frome The Swiss Cottage
Stretton Grandison Church & Lych Gate
Pixley Church
Much Marcle Church
Much Marcle Homme House
At Much Marcle
Preston Court
Kempley Old Church, Exterior and Interior
Birtsmorton Court Entrance Birtsmorton Court Shewing Moat and Church
Birtsmorton Court Old Oak Panelled Room
Castle Morton Church
Welland Church, Nr. Malvern
Cradley Village
Cradley Village Old Parish Church
Mathon Church
Newent Church
Newent Church Interior
Newent Market House
Newent Market Square
Tarrington Church
Stoke Edith Park Lodge
Stoke Edith Church
Dymock Church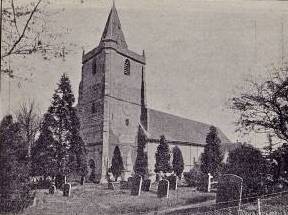 Dymock Church Interior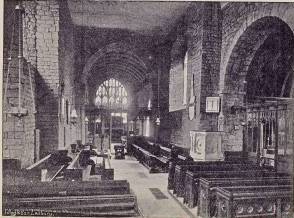 Dymock Canal and Boyce Bridge
Dymock Boyce Court
At Dymock
Ashperton Church
Trumpet Cross Roads
Redmarley Church
Staunton Court and Church
Staunton Church
Withington Church
Withington Village
At Withington

The above list will be largely added to during the coming Spring. The Cards can be had direct from the Publishers or from their Agents in any of the neighbouring villages. Applications for publishing new Post Cards of any villages should be made at once direct to the Publishers.


---