1905 - 1906 Tilley & Son Postcards
The following list has been compiled from the 1907 Ledbury Tilley's Almanack.

List of over 300 View Post Cards of Ledbury & District.
Published By LUKE TILLEY &amp: SON, LEDBURY.

PANORAMIC VIEW
High Street, Ledbury. (Double Card) Coloured, 2d.
Market Place and Homend, Ledbury. (Double Card) Coloured, 2d.
Malvern and the Hills, From Priory Church (Treble Card) Coloured, 2d.

PHOTOCHROME CARDS
Beautifully Coloured 1d. each, 7 for 6d.

Ledbury Old Market House and Church Lane
Ledbury Hop-Picking, No. 5

"Greetings from Ledbury" Seven Coloured Views on One Card.

Ledbury Railway Station
Ledbury High Street and Barrett Browning Memorial
Ledbury High Street on Market Day
Ledbury Old market House
Ledbury Church House
Ledbury Church
Ledbury Church From Dog Hill
Eastnor Clenchers Mill
Eastnor Castle, S. E.
Eastnor Castle Surprise View
Bosbury Church & detached Tower
Colwall The Hills
Colwall Railway Station
Colwall Ballard's Drive
Colwall Jenny Lind's residence
British Camp & Malvern Hills

THE MALVERNS.
Malvern Hills and Golf Links
Malvern Prospect Point and College
Malvern From The Lovers' Walk
Malvern The Lovers' Walk, rear St. Ann's Well
Malvern From Prospect Point
Malvern Beacon and St. Ann's Hill
Malvern Link Common and Hills
Malvern College
Malvern The Hill Paths
Malvern Albert Road and North Hill
Malvern Ivy Scar Rock
Malvern Priory Church
Malvern Abbey Gateway
Malvern St. Ann's Well
Malvern Promenade Gardens
Malvern Imperial Hotel
West Malvern from the Hills
West Malvern From the Old Road
West Malvern The Dingle
West Malvern The Church and Hills
West Malvern The Beacon Hill
Malvern Wells The Hills
Malvern Wells The Hills and Well
Malvern Wells House School
Malvern Wells The Hills, & Essington
Malvern Wells Sc Hornyold Hotels
Malvern Wells From the Hills Road, Essington and Hornyold Hotels
Malvern Wells Church and Hills
Welland Church and Malvern Hills

THE SEASON'S NOVELTY Just Published
A LEDBURY
MULTIPLE POST CARD
Containing 14 views of this District in One Card, Price 3d. each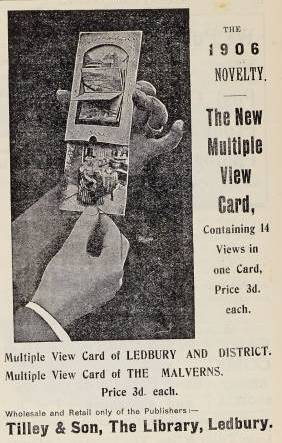 A MALVERN
MULTIPLE POST CARD
Containing 14 views of the Malverns in One Card, Price 3d. each

"SILVERETTES."
An exact imitation of real photographs. 1d each, 7 for 6d.

Eastnor Castle and Lake
Hop-picking at Ledbury, No. 4.
Ledbury Church (upright)
Ledbury Old Market House
Ledbury High Street on Market day
Edna Lyall's Grave, Bosbury
Jenny Lind's Residence

POSTCARDS.
The following Post Cards are all re-produced in Black & White Collotype, and most of them can also be Hand-Painted: all 1d. each, 7 for 6d.

LEDBURY.
Ledbury, Hop-Picking No. 6
Ledbury Market Place (Underneath)
Meet of the Ledbury Hounds, No. 1
Meet of the Ledbury Hounds, No. 2
Ledbury The Upper Hall
Ledbury The Upper Hall West
Ledbury Church Norman Doorway
Ledbury Church Chancel
Ledbury Church S. Katharine's Chapel Doorway
Ledbury Upper Cross & Horse Lane
Ledbury The Cottage Hospital
Ledbury In the Olden Day's, showing the Butcher Row
Ledbury Barrett Browning Memorial and Homend Street
Ledbury Old Market House. S.W.
Ledbury Homend, looking South
Ledbury Hope End
Ledbury Hope End From Lake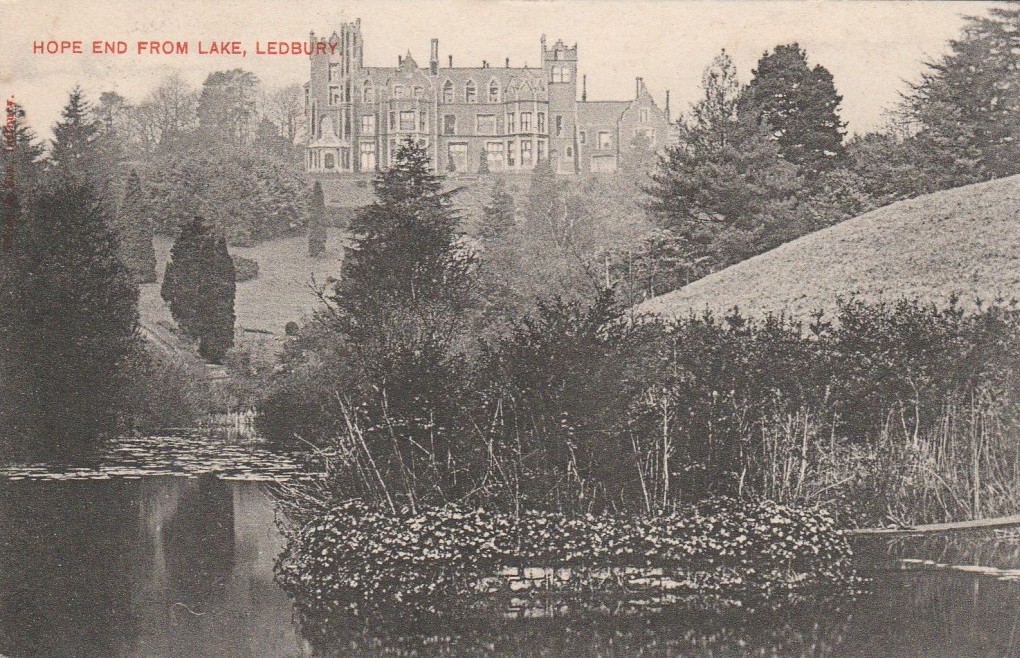 TILLEY's Collection
Ledbury Old House near Westhill
Ledbury Westhill
Ledbury Church (upright) No. l
Ledbury Church (upright) No. 2
Ledbury Church from Dog Hill
Ledbury Church House
Ledbury Church Lane
Ledbury Old Market House & Browning Memorial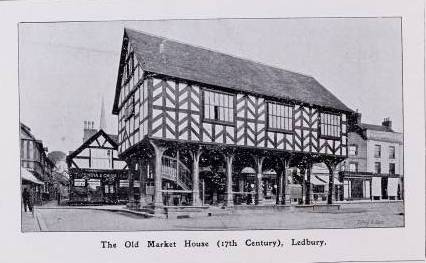 Ledbury Park Gardens
Ledbury High Street on Market Day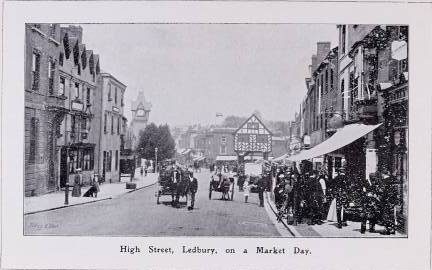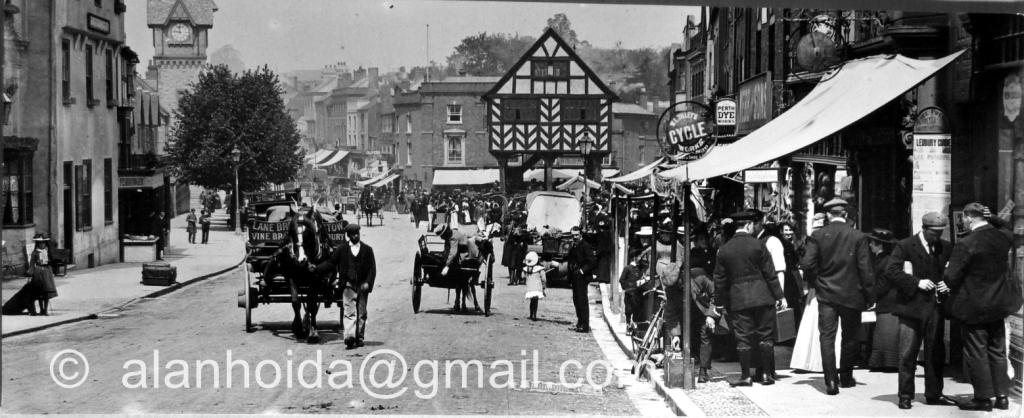 Ledbury Residence of Lord Biddulph
Ledbury Residence of Lord Biddulph Garden Front. No. 1
Ledbury Residence of Lord Biddulph Garden Front. No. 2
Ledbury Malvern Road
Ledbury The G.W.R. Viaduct
Ledbury "Ye Olde Talbot," (1550)



Ledbury County Schools (Girls) Int.
Ledbury Hope End Elizabeth Barrett Browning's Residence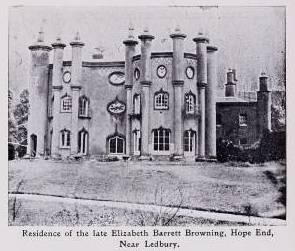 Ledbury Hop-Picking, No. 1
Ledbury Hop-Picking, No. 2
Ledbury Hop-Picking, No. 3
Ledbury Hop-Picking, No. 4
Ledbury Feathers Hotel
Ledbury Wesleyan Chapel - awaiting tilley negative - AH
Ledbury High Street (South)
Ledbury Woodland Scene
Ledbury Worcester Road
Ledbury Market House, Snow Scene
Ledbury The Avenue, Snow Scene
Ledbury The Homend, Snow Scene
Ledbury Church, Snow Scene
Ledbury New Street
Ledbury Old Houses, Church Lane
Ledbury Pride of Ledbury
Ledbury Cattle Market
Ledbury A Corner of Old Ledbury
Ledbury The Upper Cross
Ledbury St. Katharine's Hospital
Ledbury Oak Room, Old Talbot
Ledbury G.W.R. Station, Bird's Eye View

EASTNOR.
Eastnor Castle from the Valley
Eastnor Rectory
Eastnor Church, W.
Eastnor Castle and Terrace
Eastnor Castle & Lake, S.E., No. 5
Eastnor Bronsil House
At Eastnor
Eastnor Church
Eastnor Church Interior
Eastnor Castle Front View, No. l
Eastnor Castle South-East, No. 2
Eastnor Castle and Church
Eastnor Castle and Lake, No. 3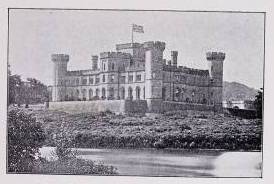 Eastnor Castle Large View, No. 4
Eastnor Castle Large View from the Park
Eastnor Castle Hall & Drawing Room
Eastnor Village Green and Schools
Eastnor The Old Post Office
Eastnor The Ridgeway, Eastnor Park
Eastnor Entrance to Ridgeway
Eastnor Bronsil Castle and Moat
Eastnor Old Cottages at Bronsil
Eastnor At the Holly Bush
Eastnor The Firs, Holly Bush
Eastnor Westfield House, Holly Bush
Eastnor Castle, Snow Scene
Eastnor Church, Snow Scene

COLWALL.
At Colwall
Colwall
Colwall Green
Old House, Colwall Green
Colwall Church, No. 2
Colwall The Winnings
Colwall View from Evendine
Colwall The Malthouse
Colwall Old House, Chances Pitch
Colwall Barton Court
Colwall Jenny Lind's Residence, No. 1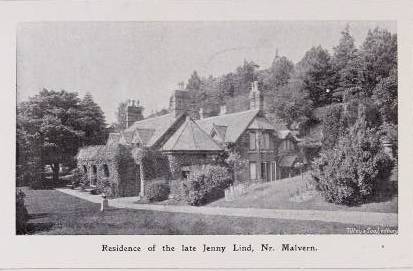 Colwall Jenny Lind's Residence, No. 2
British Camp and Malvern Hills
Colwall Church, No. 1
Colwall Church Interior
Colwall Old Stone
Colwall Park Farm and Church
Colwall Hardwicke Bridge
Colwall "Ballard's Drive"
Colwall At Evendine
Colwall Evendine Court
Colwall Camp End
Colwall Herefordshire Beacon, from Evendine

BOSBURY.
Bosbury The Bishop's Gateway
Bosbury Bishop's Gateway & Village
Bosbury Edna Lyall's Grave and Lych Gate, No. 3
Bosbury Edna Lyall's Grave and Bosbury Old Cross, No. 4
Bosbury Church
Bosbury Church showing detached Tower
Bosbury Church Interior
Bosbury Cross & Edna Lyall's Grave, No. 1
Bosbury Village
Bosbury Oak Room at the "Crown"
Bosbury Street View Bosbury Old Cross, Edna Lyall's Grave and Lych Gate, No. 2
At Bosbury

DISTRICT
Coddington Church and Rectory
Canon Frome Court (south)
Canon Frome Court (north)
Canon Frome Court and Church
Canon Frome The Swiss Cottage
Canon Frome Italian Gates
Canon Frome Old Post Office
Stretton Grandison Ch. & Lych Gate
Pixley Church
Little Marcle Church
Much Marcle The Wallwyn Arms
Much Marcle Lodge at Homme House
Much Marcle Hellens
Much Marcle John Kyrle's Chair and Portrait (Man of Ross)
Much Marcle Church No. l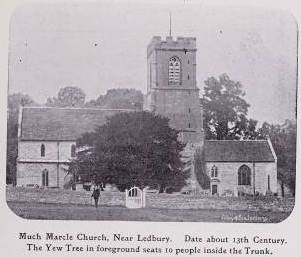 Much Marcle Church No. 2
Much Marcle Homme House
At Much Marcle
Preston Court
Putley Church
Kempley Old Church, Ex. & Interior
Birtsmorton Court Entrance
Birtsmorton Shewing Most and Church
Birtsmorton Old Oak Panelled Room
Birtsmorton Court Courtyard
Birtsmorton Church
Castle Morton Church
Welland Church Nr. Malvern
Welland Church and Schools
Cradley The Old Boys' School
Cradley Church
Cradley Old Lych Gate
Cradley Village
Cradley O1d Parish Church
Mathon Church
The Stardens, Newent
Newent Church
Newent Church Interior
Newent Market House
Newent Market Square
Upton Bishop Church
Upton Bishop Ch. & Havergal Vestry
Upton Bishop Church Interior
Upton Bishop Village View
Upton Bishop Vicarage
Tarrington Church
Tarrington The "Foley Arms"
Tarrington The Farm
Tarrington Village
At Tarrington
Stoke Edith Park. SE.
Stoke Edith Geometrical Gardens
Stoke Edith Park Lodge
Stoke Edith Church
Stoke Edith Park
Dymock Church
Dymock Church Interior
Dymock Canal and Boyce Bridge
Dymock Boyce Court
Dymock The Old Grange
At Dymock
Ashperton Trumpet Post Office Village
Ashperton Church
Ashperton Mainstone Court
Ashperton Trumpet Cross Roads
Bromesberrow Church
Bromesberrow Place
Haffield
Redmarley Village
Redmarley
Redmarley Church
Peyford Bridge
Staunton Cross
Staunton "Swan"
Staunton Court and Church
Staunton Church
Withington Church
Withington Village
At Withington
Eldersfield The Elms
Eldersfield Church
Berrow Church
Dumbleton Church and Fountain
Dumbleton Church Interior
Dumbleton Post Office
Dumbleton Hall, No, 1
Dumbleton Hall and Lake
Dumbleton Hall Entrance
Dumbleton Village

All our Post Cards are re-produced from our own Copyright Photos.


---