Feathers Hotel
25 High Street
The Feathers Hotel, thought to have been built in 1560 as a private dwelling, the building has changed little over the years, despite an 'upgrade' in the 1700s when it became fashionable to plaster over timber buildings. Around this time, The Plume of Feathers, as it was known, became the town's principle coaching inn where the mail coach could stop to exchange mail at the nearby post office.

By the early 1800s The Feathers had merged with the Booth Hall next door which would later be used as a Corn Exchange. This was simply a meeting place for corn merchants to meet local farmers to arrange prices for the sale of corn (including wheat, barley and other corn crops).

A local paper, The Hereford Journal, published on 25th October 1854, that a ball would take place in the Assembly Room inside The Feathers Hotel. This is thought to be the same ball room that is used for many functions to this day.

By the early 1900s, an interest in Tudor buildings grew, and the Feathers was restored to its former glory of a half timbered building. This has been kept in pristine condition, allowing many people to admire one of the most impressive and historical buildings in our town centre.
1896 - 1909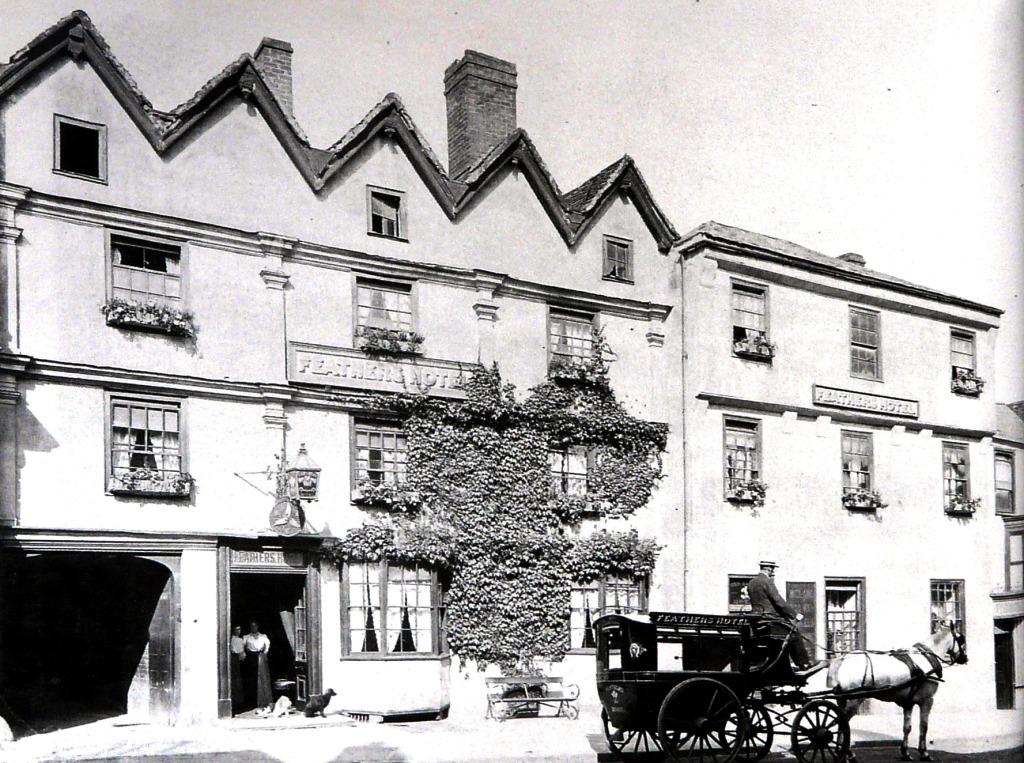 © Frank KENWARD
1910 - 1919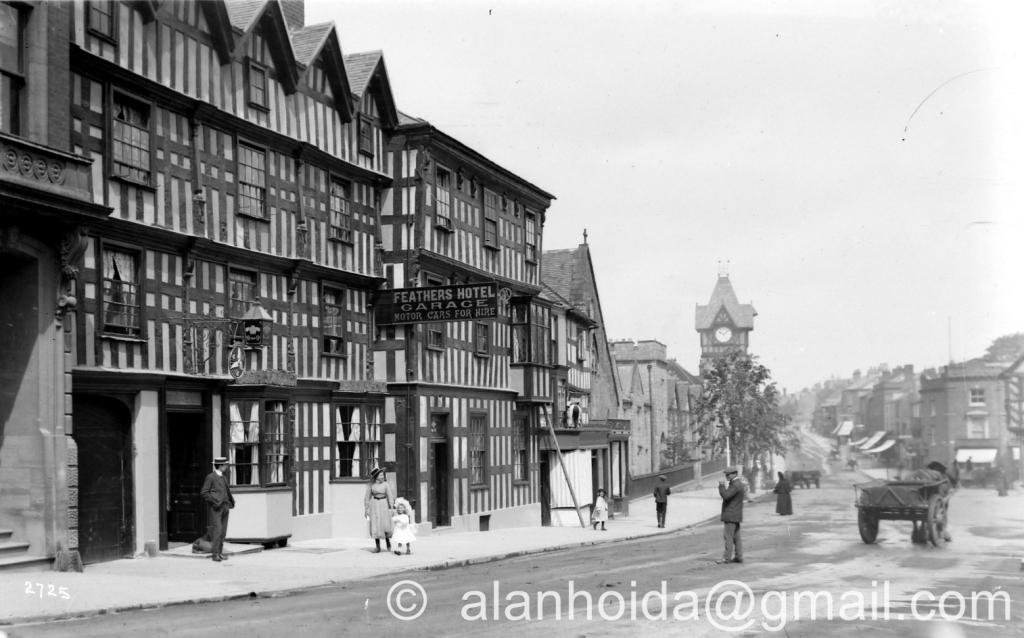 1920 - 1929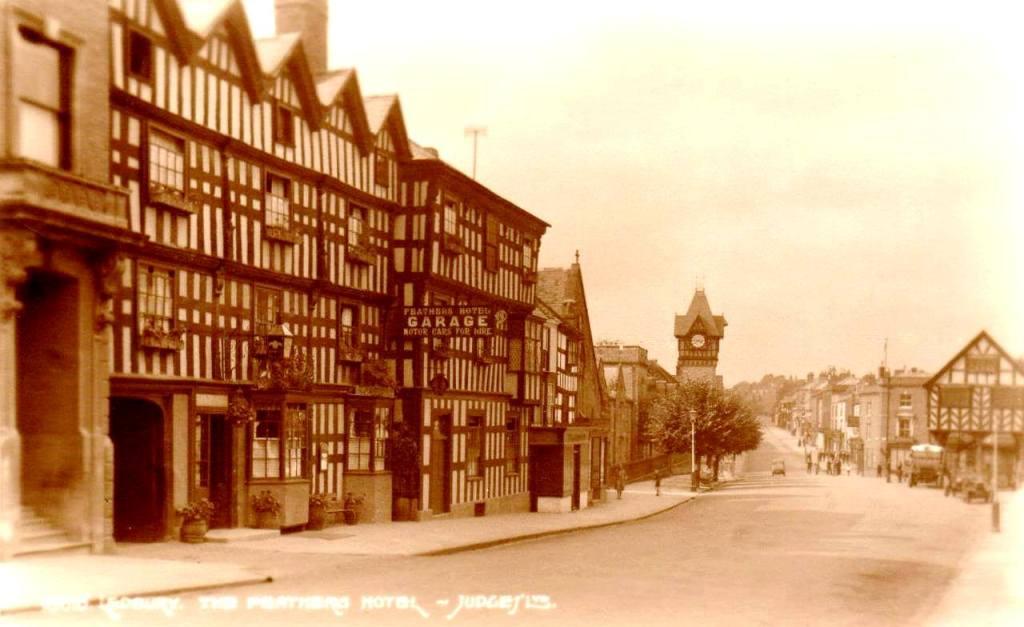 © Frank KENWARD
1930 - 1939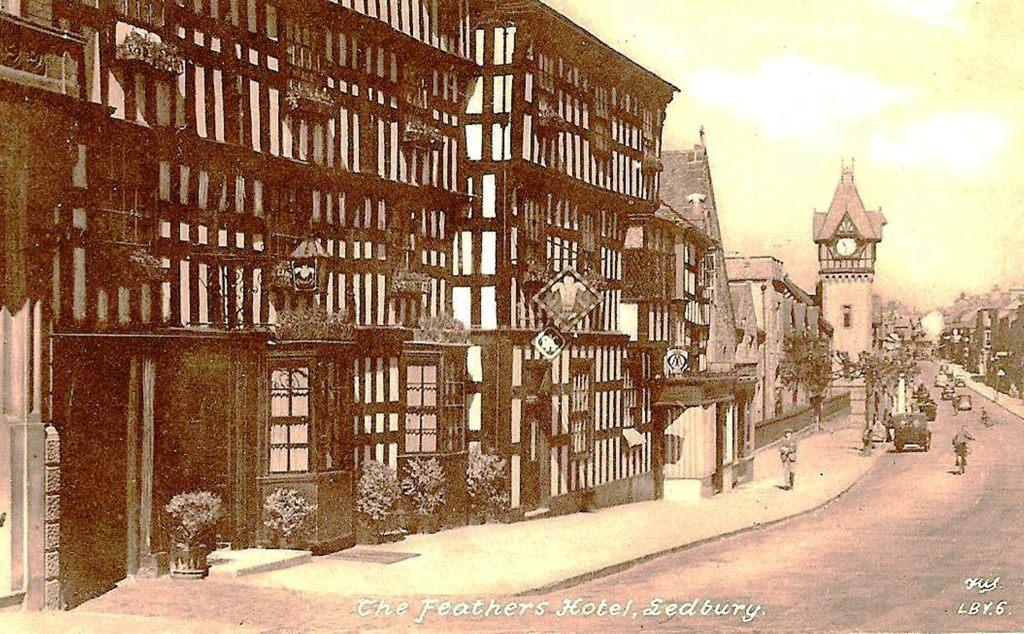 © Paul CARTER
1940 - 1949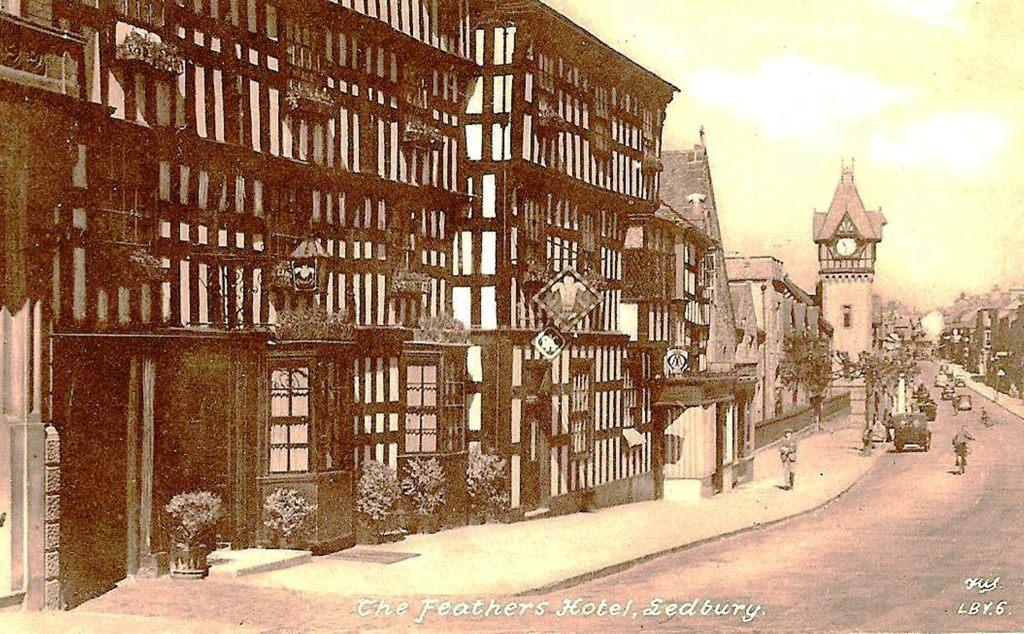 © Paul CARTER
1950 - 1959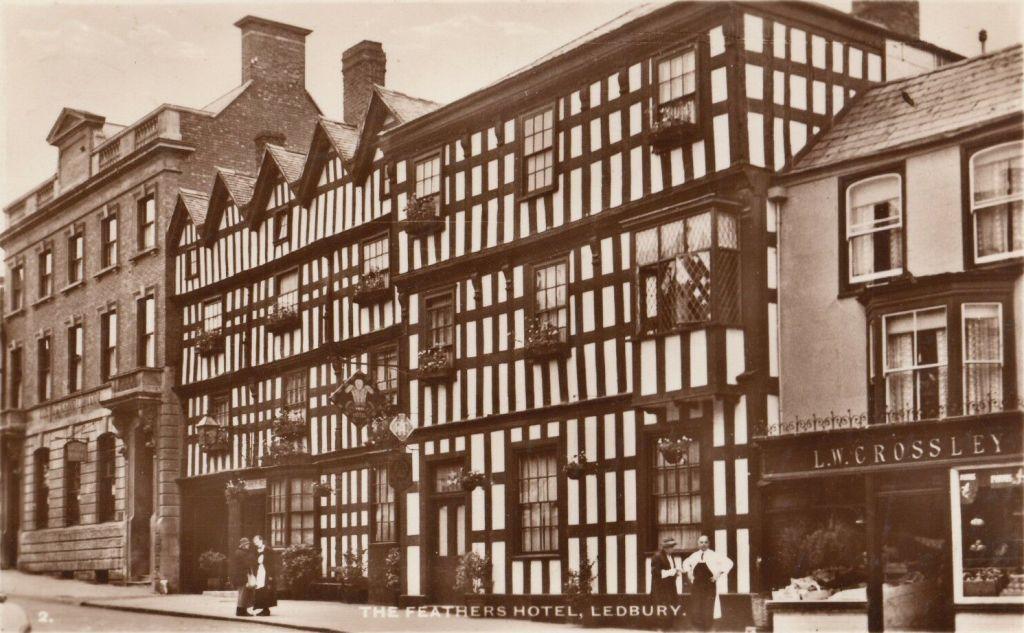 © Ebay
1960 - 1969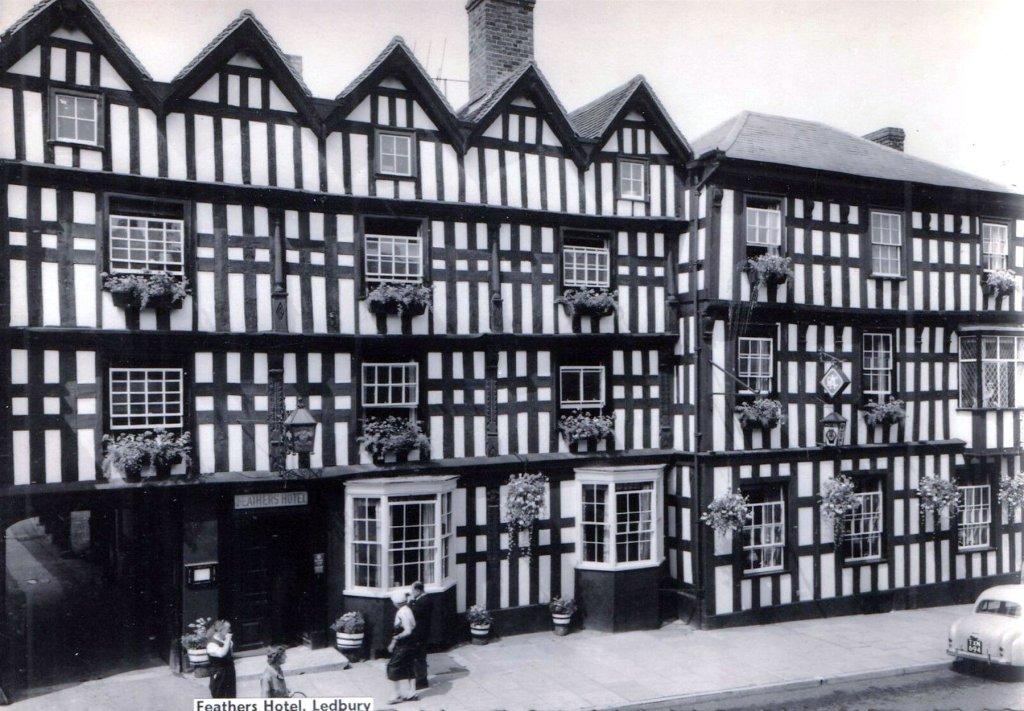 © Paul CARTER
1970 - 1979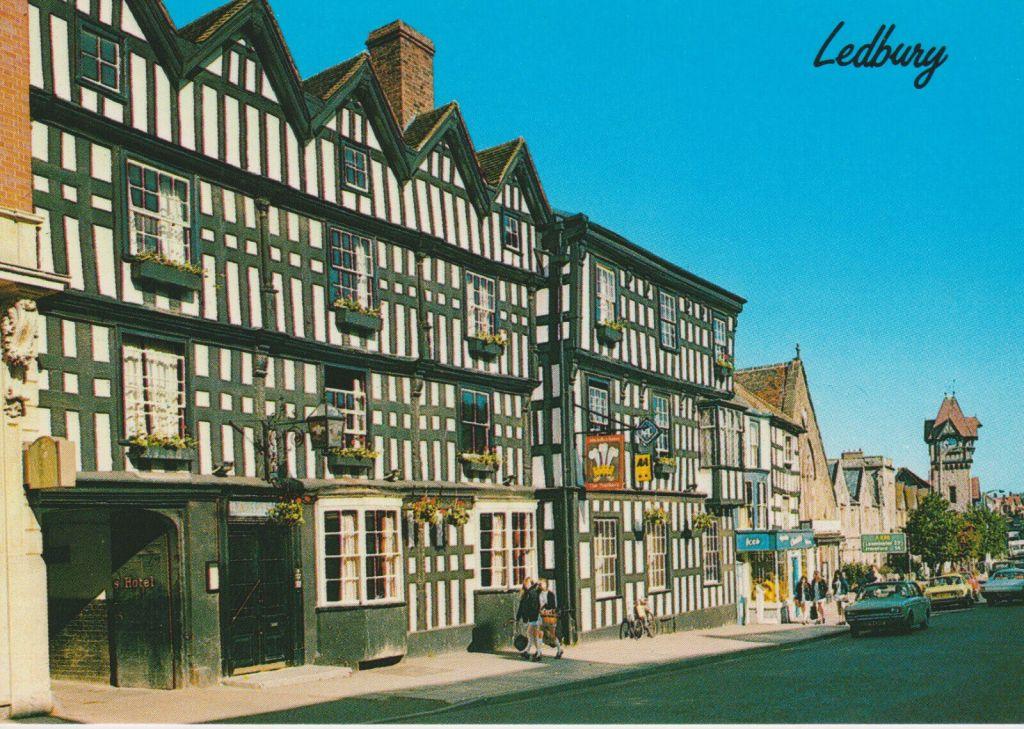 © Ebay
Boxing Day Meet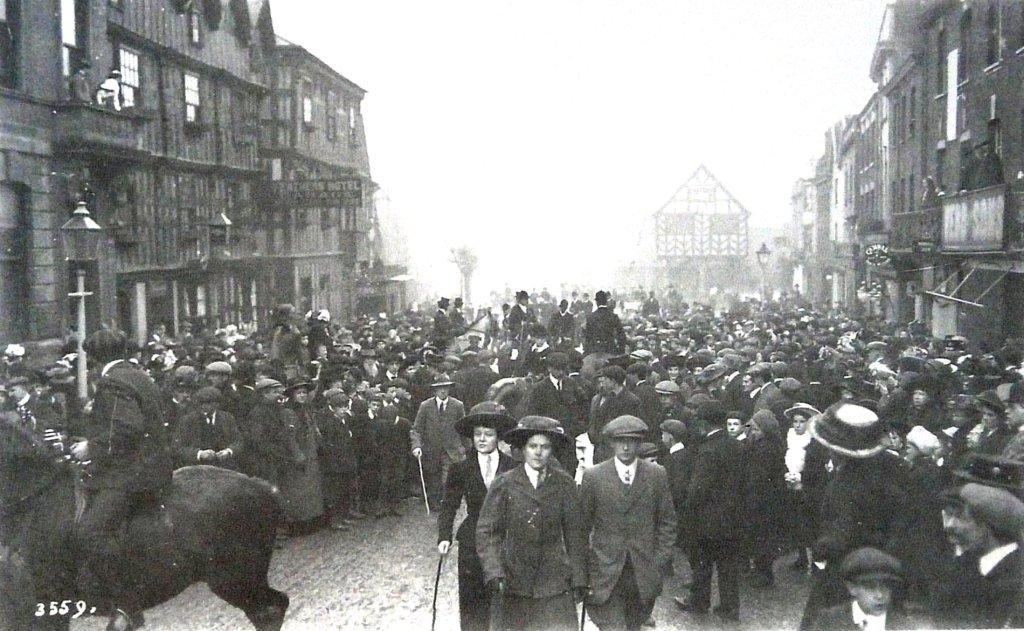 © Frank KENWARD
---