Pre 1894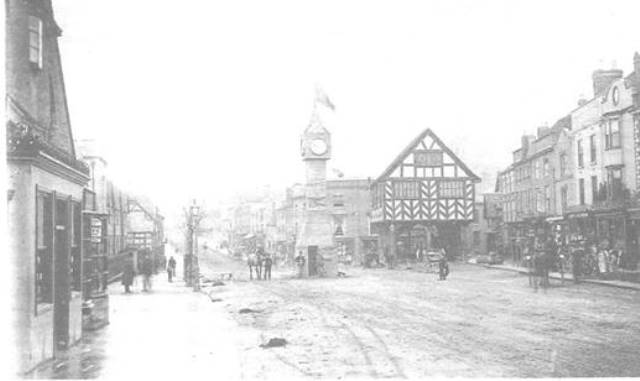 Mock-Up of clock tower in High Street
---
1894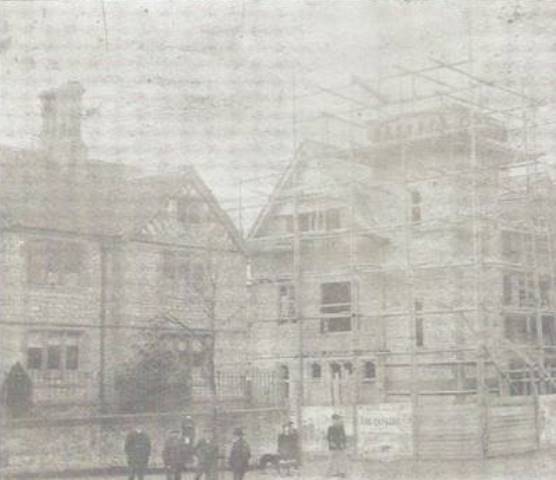 Under Construction
---
Pre 1904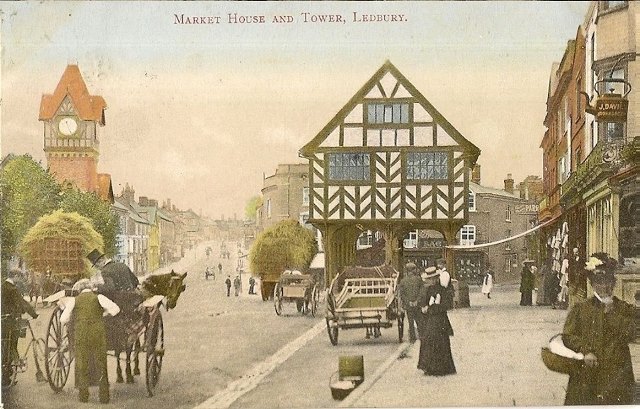 ---
1905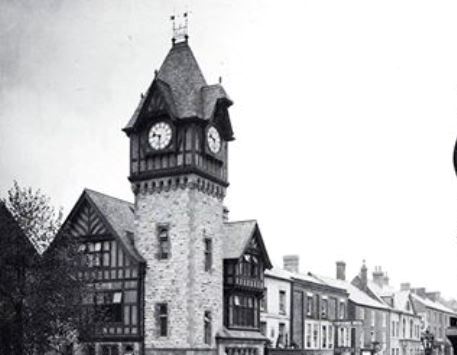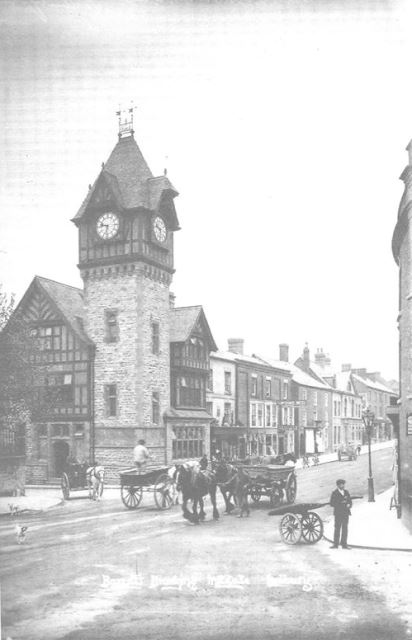 ---
1909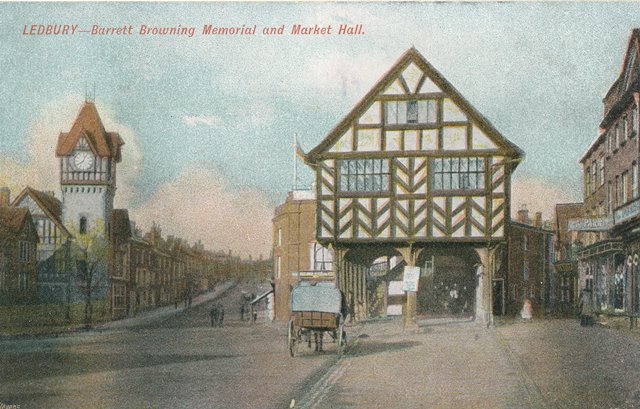 1/2 d was the postage rate
---
View Ledbury Guardian Newspaper Articles for Barrett Browning Institute during World War One 1914 - 1918
---
1950s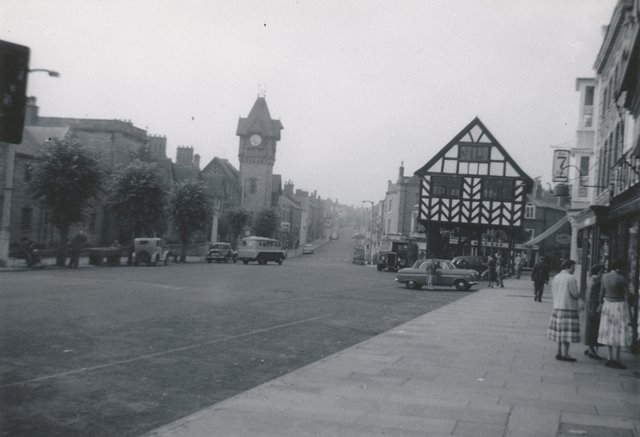 ---
1960s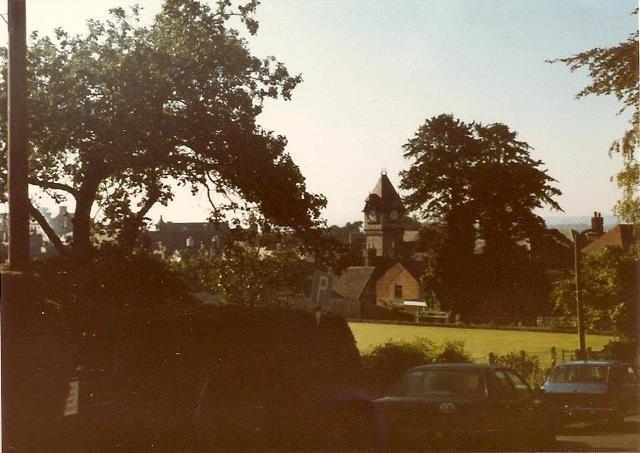 The clock tower from near the Bowling green
---
1976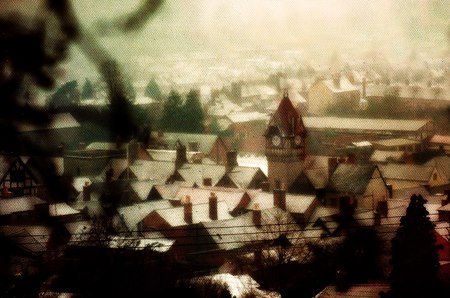 The clock tower from Dog Hill after a snowfall
The clock was weight driven, a box in the corner top to bottom. Wound by Len LEWIS (ticker), also called Water Len (looked after Massington Pumping Station).
---
2014 Visit to Florence
I've been lucky enough to come to Florence twice and this time had the chance to pay homage to Ledbury's favourite son (or daughter I should say)
The pictures are of Elizabeth Barrett Browning's grave at Cimitero degli Inglesi and her home in Florence Casa Guidi, where she died in her Husband's arms in 1861.
If anyone wants to visit the cemetery is in the middle of a roundabout / intersection and with four lanes of traffic to negotiate but it's well worth a look.
Barrett's Mother and Sister are buried in Ledbury while her husband Robert Browning is buried at Poet's Corner Westminster Abbey.
Hope you enjoy. Robert GREENING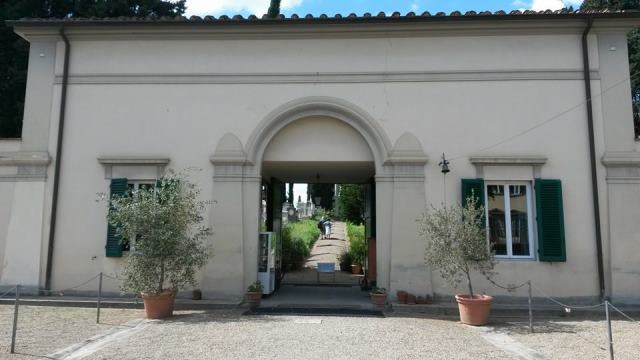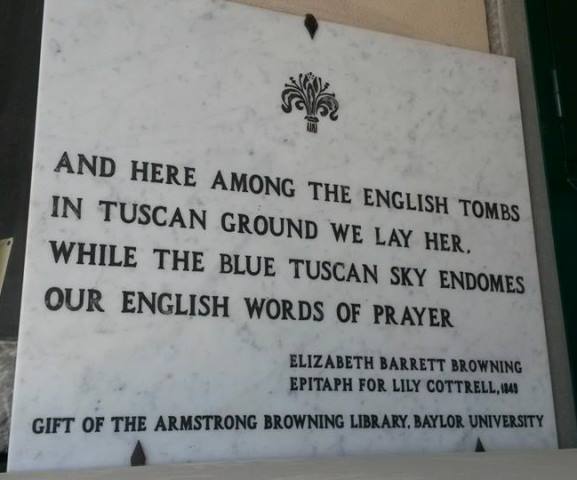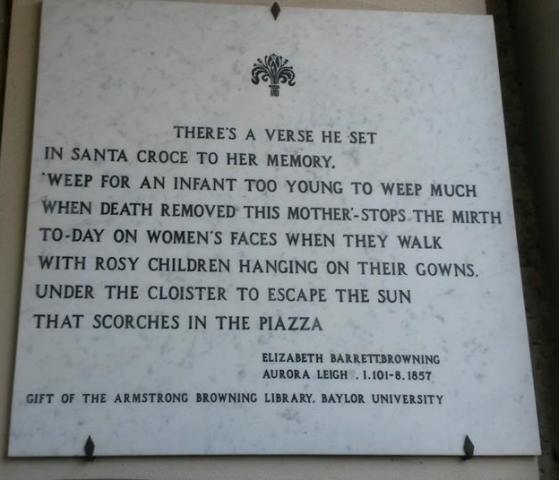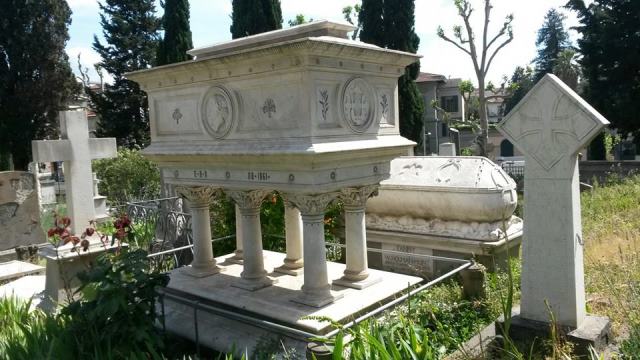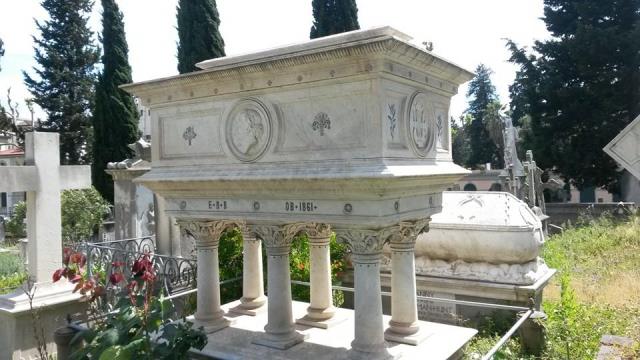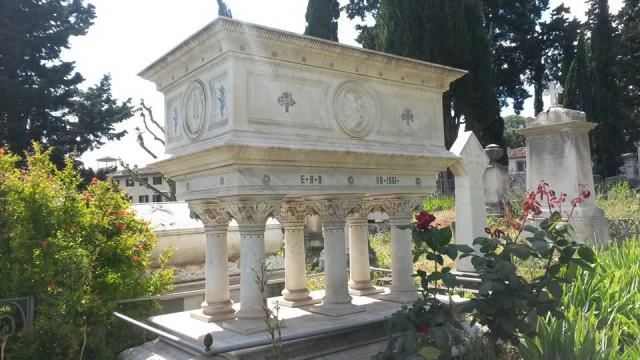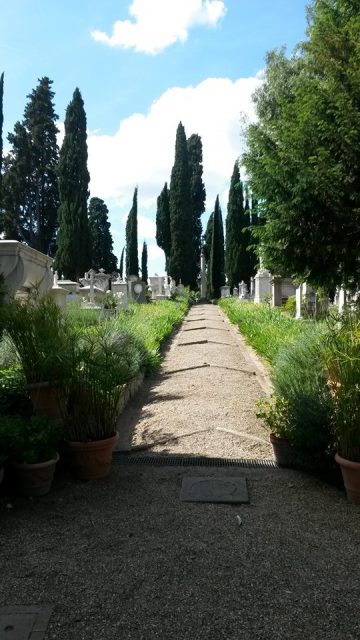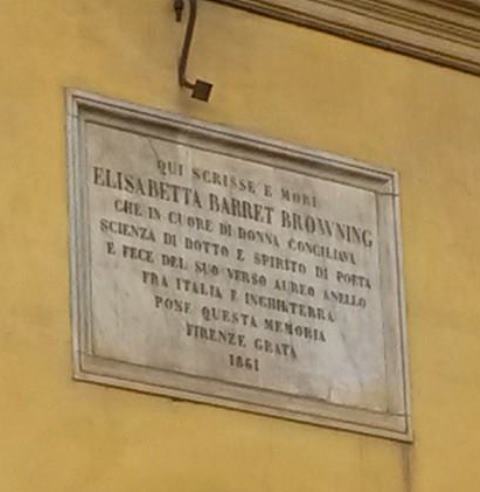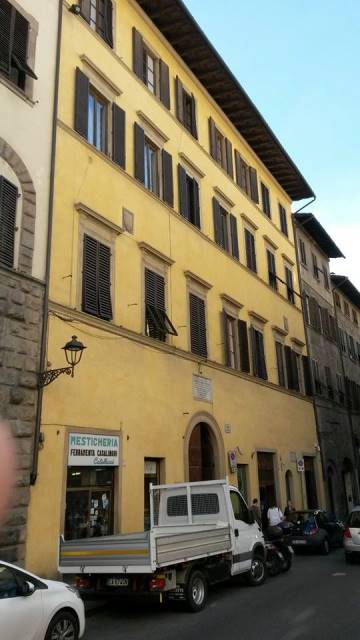 On my "to do" list bob...so pleased the visit has been so memorable in so many ways...HJ
Funnily enough I had to dig the location out of an American guide book, very little about it in the English version...RG
I had no idea she died in Italy. Thanks for sharing the pictures ...DG
She Eloped to Italy after her secret wedding to avoid the wrath of her Father who did not approve...RG
I love Florence, been there a few times . Beautiful x...DB
I had no idea about this Robert. Sali and I are planning a trip to Florence in the not-too-distant future so will certainly visit it, despite its position with the roads. . Thanks for posting....IM
Between leaving Wellington Heath and eloping to Italy, she lived in Sidmouth, Devon...SM
Have been to Florence but had no idea she was buried there. She certainly chose some lovely places to live...SN
We went to Florence last year but only found out she was buried there after we'd returned to UK, so thanks for sharing your photos Robert...CE
Lovely story...JJ
I did know this only read it just recently in an Old Ledbury Book...BH
She was very highly regarded in Florence and as a mark of respect all the shops in the Oltrano district of Florence closed as a mark of respect for her, an honour usually only saved for the death of Popes etc...RG
Thank you for relaying all this information. It has been a revelation. Very interesting...RG
Have been to Florence but never realised that was her last resting place...TR
I am going to Florence this summer so will def go and see this. Thanks, I didn't know that was where she was buried...KHW
---
If you would like to read further on Elizabeth follow this link to wikipedia.
---
2014
Ledbury Barrett Browning Institute point cloud animation
3 d Barrett Browning Institute
Ive never seen inside the 3rd layer of the library before...JVM
The bottom floor was the youth club. The next floor was the library. The top floor was again part of the youth club I'm not going to say how long ago though!!...RB
The bottom room was the main youth club. The top floor was used by the youth club as a kitchen. This was in the late Forties early Fifties . Mr CLAY was the Club leader...LM
Mr CLAY returned to Nottingham, succeeded by Mr BAMFIELD who in turn moved on. The last leader there was Mr HUMPHRIES a teacher at The Boys School...JG
John, I had forgotten Mr BAMFIELD, but remember the other two...RB
Remember looking through the window watching the Country Dancing...TR
I remember they used to hold jumble sales upstairs years ago. Those stairs brought back memories of loads of people of the town queuing up to go in to the sale, pretty boring for us kids, seemed like forever xx...PP
I used to hate standing outside the clock tower with my mum on a saturday waiting for the jumble doors to open, would love it now ...SD
That was great to see...JG
...
---
Sources
1914 Newent Reporter Newspaper - Herefordshire History
1914 - 1919 Ledbury Guardian Newspaper - Herefordshire History
1916 Tilley's Almanack
Photographs are credited to the owners
Comments are from members of the Old Ledbury Facebook Group
Cuttings from Ledbury Reporter newspapers