TILLEY's of Ledbury
Mr. Luke TILLEY was one of seven sons of the late Mr. Wm. TILLEY, who for 50 years carried on the business of leather seller and bootmaker in South Street, Dorchester, and was there born in 1839.

Luke served a seven years' apprenticeship in the principal book selling and printing business in the town, and also became acquainted with the inner workings of a newspaper office.
22 & 23 High Street
In April, 1870, Luke purchased the old-established book selling, stationery and printing business of the late Mr. BAYLIS, 22 High Street, Ledbury. In the following month May he married Mary Anne Sarah LUTLEY the eldest daughter of Mr. Robert LUTLEY, of Baltonsborough, Somerset. They had 7 children Ellen, William, Alice, Maude, John, Ernest, Amy and Mabel. Read More...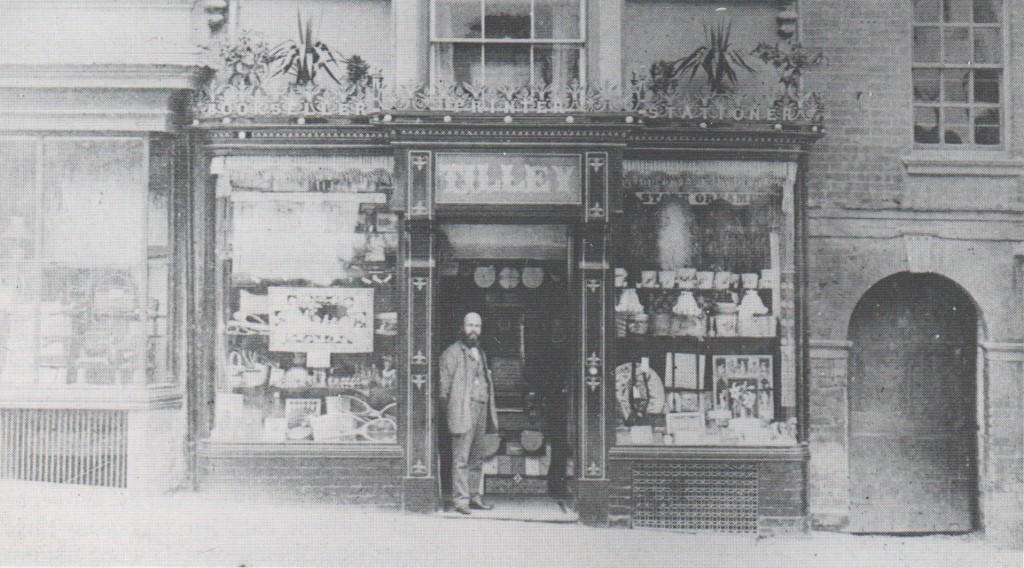 Within six months he had bought the stationery and printing business carried on next door ( where Mr. BIXLEY lived ), 23 High Street and for a time he occupied both houses, ultimately buying the lower one, greatly altering it and making it his sole premises. Read More...
Ledbury Free Press Newspaper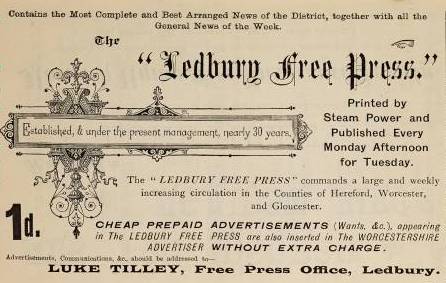 In connection with the latter business was published the "Ledbury Free Press," the only newspaper in the town, which he improved and sold, and which then became the "Ledbury Guardian". Read More...
" Free Press " Printing Works
Modern Type, Machinery, & Appliances. Every Class of Letterpress Printing. Business & Other Announcements. Plans & General Lithograph. Read More...
16 High Street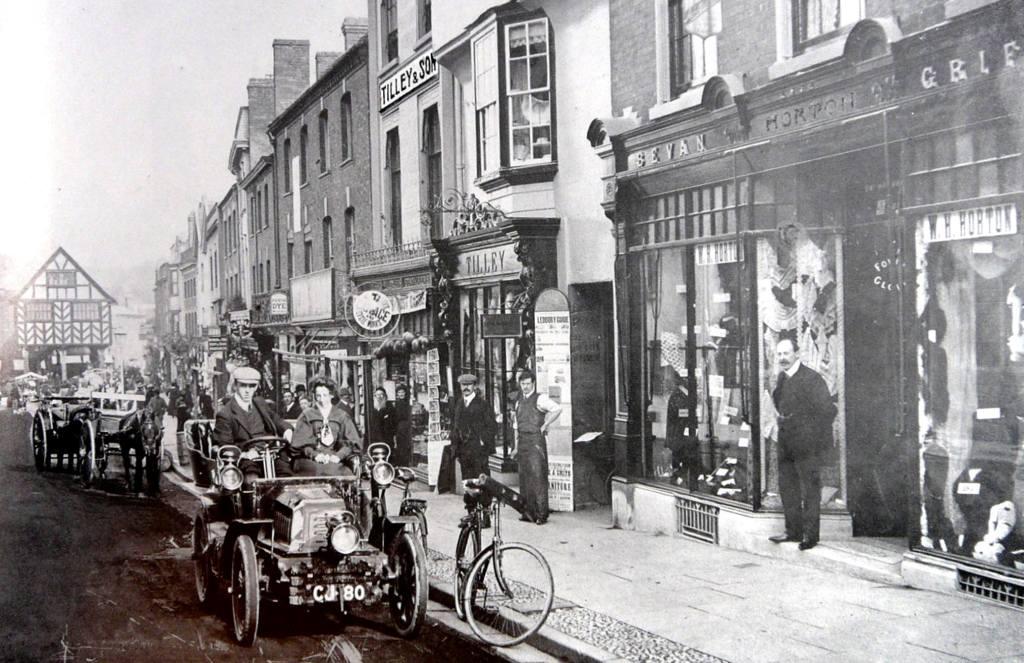 Around 1884 Luke purchased the premises opposite 16 High Street which the business of TILLEY's Ledbury Bazaar carried on. Read More...
Illustrated TILLEY's Almanack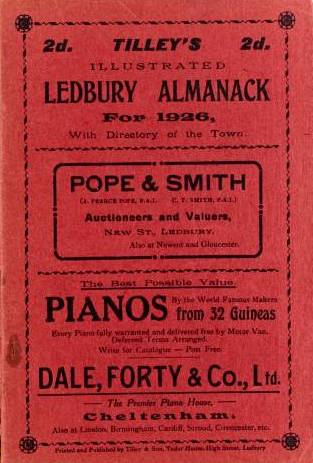 TILLEY's Illustrated Ledbury Almanack with Appendix Of Local Information - Annual Year Book. Read More...
An Illustrated Guide To Ledbury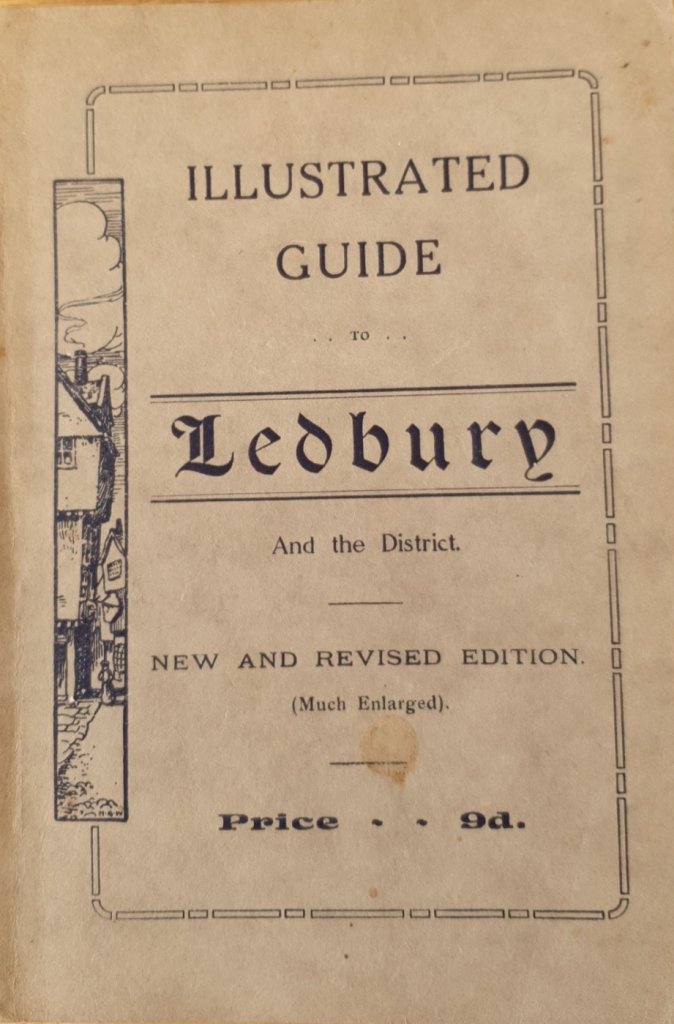 TILLEY's Illustrated Guide To Ledbury and Neighbourhood THE VISITORS' BY ELLEN F. TILLEY Read More...
Insurance Agents
Insurance agents for Norwich Union Fire Insurance Company, Norwich & London Accident Insurers association, Plate Glass Insurance. Read More...
Parcel Agency
Parcel Agency for Sutton & Co, Golden Lane, London. - London to Ledbury Parcel Service. Read More...
17 High Street
In 1896 Luke purchased the Shop and Premises formerly occupied by Miss E. M. BROWNE, 17 High Street. Read More...
The Ledbury Bazaar Cycle Works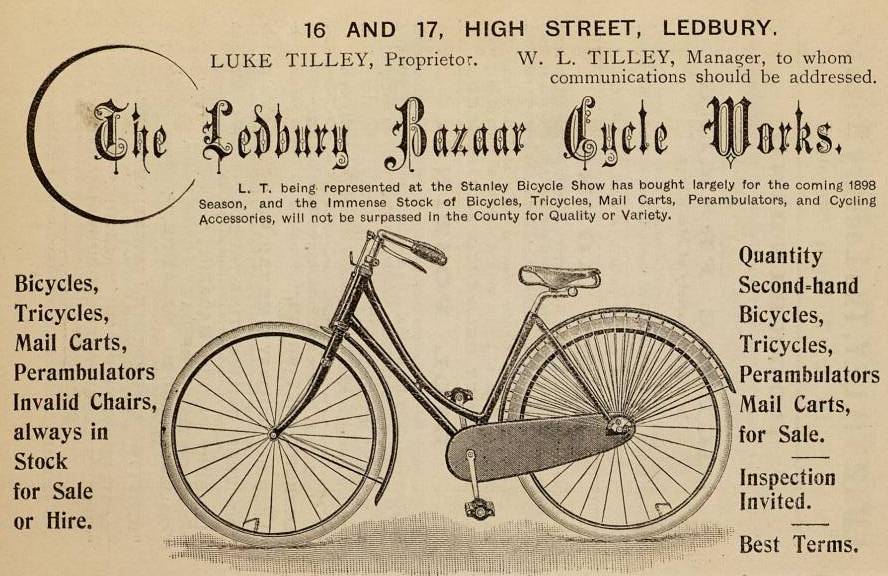 Luke's eldest son William was the manager selling Bicycles, Tricycles, Mail Carts, Perambulators, Invalid Chairs and Cycling Accessories. Read More...
Photographs / Postcards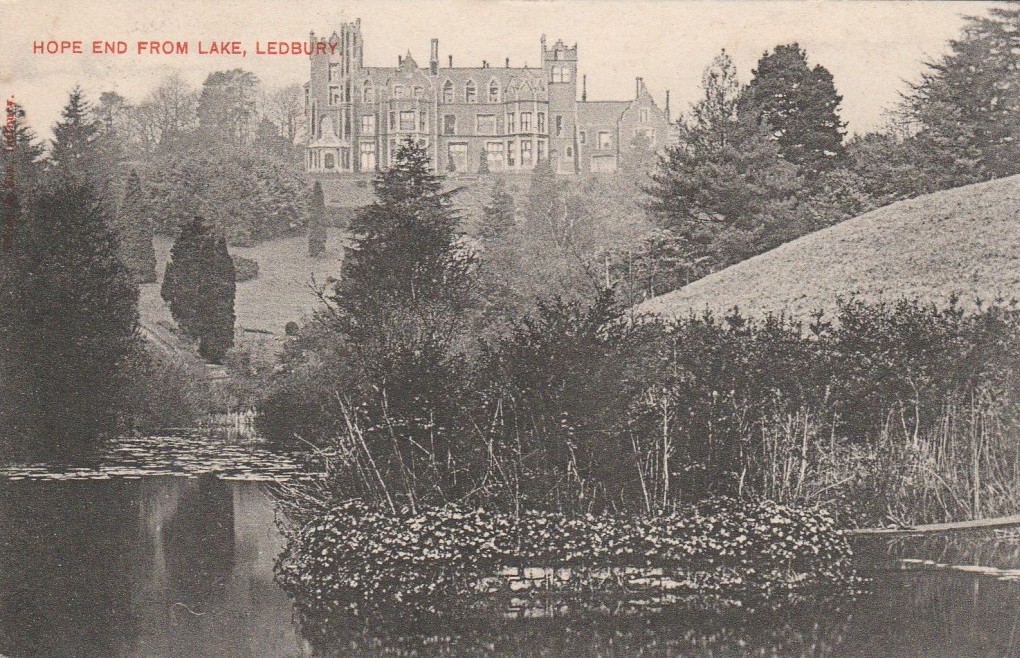 © Tilley & Son
On the 1st of January 1902 Luke took his youngest son John into partnership. John opened a photographic studio behind the shop at 17 High Street and also started the postcard side of the business. Read More...
Bill Board Posting
John introduced the Bill Posting service. Advertising posters could be seen in Bye Street, The Homend, Railway Station Drive, The Trumpet and Hollybush. Read More...
Circulating Library Tudor House
In 1924 John acquired 17 High Street from William and established a library with a large stock of books by popular authors. Read More...
W. L. TILLEY Motor Garage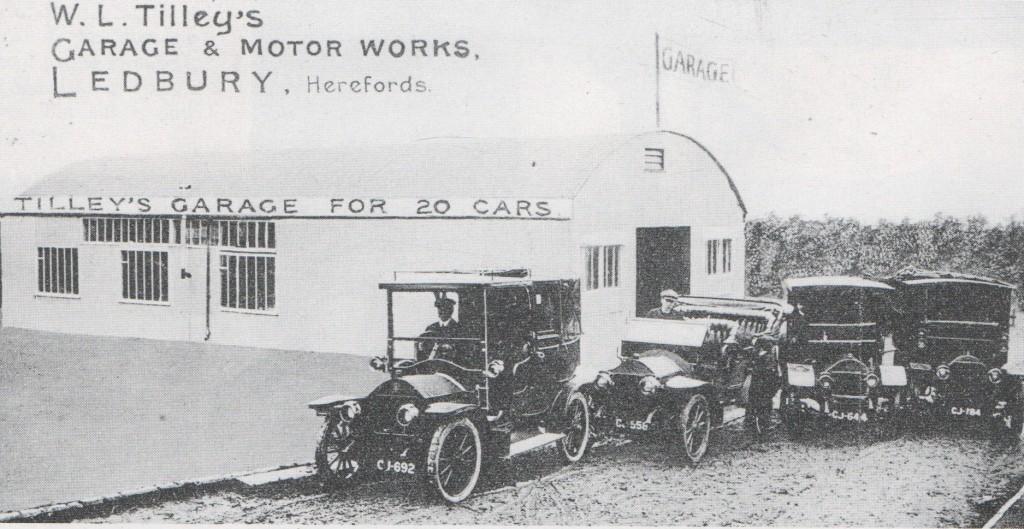 In 1908 William opened a Motor Garage in Newmarket Street. Read More...
TILLEY's in the 50s & 60s
John's daughter Leonie ran the business after her father died with the help of her nephew Derek MAISEY. ( Page under construction )
---
Sources
1897 - 1980 A Retrospect Tilleys Almanacks - Herefordshire History
Herefordshire Archive Records Centre HARC

---